• Camping • Gardening • GiftIdeasForMum • Gifts • XmasGifts
If you are stuck for a gift idea for Christmas, birthdays or Mother's Day, and your Mum is the outdoorsy type – then we have over 100 gifts ideas – for all sorts of Mums.  For Mums that love fishing, camping, experiences for Mum or the fitness Mum. Gift Experiences for Mum: Sydney Harbour Bridge Climb or Story Bridge Adventure Climb Hot Air Ballooning Helicopter Flight Horse Riding Swimming with the Dolphins Indoor Skydiving (Gold Coast, Penrith, Perth) Skydiving Abseiling Jet Fighter Flight Whale Watching Go to a Half Day Stunt Academy Sydney Eye Skywalk Dive with Sharks Defensive Driving Course...
---
• Gardening • Home • ThingsToDo • TopStoriesIVDB • TopStoriesOCR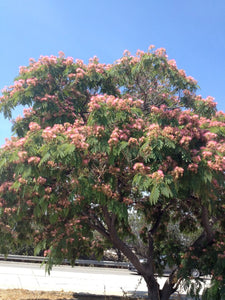 "We have a large ash tree in our backyard. For the first time ever I recently noticed around 50 healthy, leafy shoots on the ground underneath it. These shoots were about 6-8 inches long with stems about ¼ inch in diameter, all of which were neatly cut at a 45-degree angle! There had been no wind or microburst that might have explained this and the shoot stems were green and flexible. This must have been done by a critter. Do squirrels to this? Why?" — Brian Westin, Whittier You are correct in your hypothesis that this was done by squirrels....
---
• Flowers • Gardening • GardenTour • PottedGarden • Summer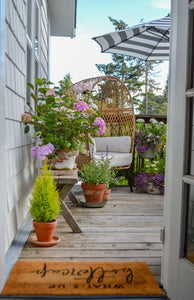 Hello my sweet Foxes, and welcome to my small space potted flower garden tour! Since we don't all have a traditional garden, I thought it would be great to share what you can do with pots! This is a post I've meant to write for several Summer's now, and I'm finally getting around to sharing our little wood deck off the sun room. Some might call it a patio, or a sun porch, I call it my Deer proof planting spot. This is where I hide everything I love to plant, but I don't want the Deer to snack on....