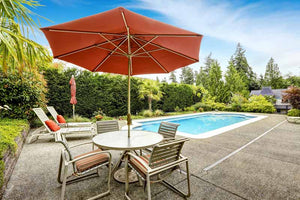 They help protect your skin from harmful UV rays, allow you to sit out even in the rain, and the plethora of pretty fabrics that are available will add color and personality to your yard. They also come in a surprisingly useful range of sizes, shapes, and configurations – you're not just limited to sticking a canopy on a pole in a hole in a table. The best patio umbrellas are made from tough, durable, weather-resistant fabrics. All open and close, and some tilt as well, so you can adjust your shade as the sun moves across the sky. If...
---
• FurnitureDesigns • Garden • OutdoorFurniture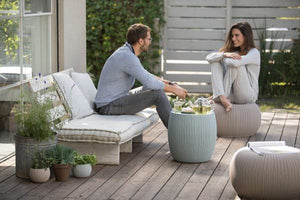 Once the seating has been arranged, the crucial feature for comfortable lounging comes to the scene. An outdoor side table is a quick, effortless and affordable way to add a plethora of style to your patio, while securing a convenient place to hold all necessities close. Outdoor side table ideas are virtually endless, and some include quite striking multifunctional pieces. A table can be an extra seat in the case of need, a storage to protect accessories from rain, or even a lamp. We have collected the most interesting pieces in the market, so bear with us and explore them...
---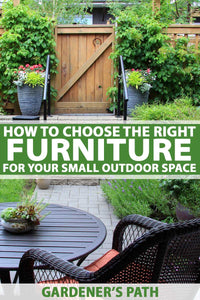 I've created beautiful, Zen-like spots in everything from a tiny deck to the patio of a small cottage garden. Having even a sliver of a spot to get out of the house and breathe the air can help you de-stress and unwind from your busy life. But compact outdoor furniture pieces aren't limited to just small spaces. You may have a larger outdoor area that you want to group into different gathering spots for different sized groups, so your intimate dinner for two isn't overwhelmed by a table made for eight. Of course, furniture isn't the only element that's important...