• AnimationTrails • CharleBrown • Garfield • RogerRabbit • TinyToons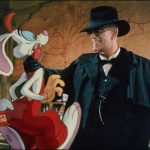 Justice is supposed to be blind. But perhaps in Toontown, she is also deaf and dumb (or whatever other senses are capable of deactivation). Little else can explain the irregularities of both procedure and verdicts that typically wind up in the cases before her. It's hard to figure which way the scales are tipping, when the litigants have probably placed you atop the fulcrum of a teeter-totter. Things can get more crooked than in the weighing of fortunes of Scrooge and Glomgold in DuckTales (for those who remember). One might wonder if there would be more consistency of decisions if...
---
• 1 • 3 • 4 • AnimationTrails • DaffyDuck • Garfield • PinkPanther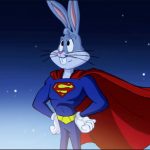 s. While time, however, is running out, the creative spark still continues to flow through several recent productions, bringing back classic characters in new powerful misadventures. To start things off on a highly positive note, we'll first review a couple of episodes from Pink Panther and Pals, the most recent (and one of the best) revivals of the DePatie-Freleng franchise. While Panther is visibly modified into a junior adolescent form, his spirit and pantomme humor remain intact, and comic inventiveness continues to excel. This is also true of the revival of his stablemates, the Ant and the Aardvark, one of...