• BellevueParksForKids • OutdoorFun • RentonParksForKids • SeattlePark • SeattleParksForKids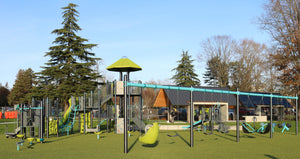 So bundle those kiddos in their best rain suits and plan to recreate responsibly at one of our favorite spots where kids can swing, slide or zip on a sunny (or at least dry) winter day. Tips for playing safely in the time of COVID-19: 1. Kids ages two and up should wear a mask while playing, please. 2. Please limit the number of kids on each piece of equipment to five or fewer. 3. Remember to wash or sanitize little (and big) hands when you're done playing. 4. Keep up the social distancing, even on the sidelines. 5. If...
---
• CouplesClassesSeattle • IndoorFun • OutdoorFun • ThingsToDo • Valentine
With school activities, homework and household chores, it's hard to find time for a date night. So hard in fact, that many parents call drinking a glass of wine while watching the news together a "date." Well, no more. Whether you're looking to take your dinner and a movie routine to the next level or want something completely different, we've put together 18 unique date night experiences to try now. Call the sitter and keep reading! photo: Flatstick Pub Flatstick Pub Random fact: a "flatstick" is slang for a golf putter. At Flatstick + Pub, couples can combine one of...