• Challenges • Covid • COVID19 • Motherhood • Musings
My sister and brother-in-law came over for Easter Sunday dinner. They had declined to attend Thanksgiving with us just a few months back because we were too skittish about the spike in COVID cases at the time to share a single meal. We have been in and out of Manhattan a couple of times in the last few weeks viewing potential homes in D.C. after spending nearly a full sixteen months in the city, with only a one-week reprieve on Long Island last July. We have seen my parents and Mr. Magpie's parents several times thanks to those brief visits...
---
• Academics • Career • Challenges • Life • LifeLessons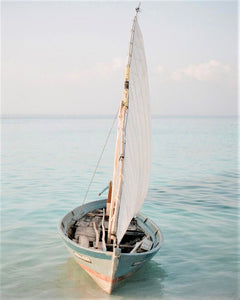 I am cautious by nature, especially in my interactions with other people. I am allergic to extreme adventures like sky-diving, bungee-jumping, even rock-climbing and hot air ballooning. I will not scuba dive — I could barely tolerate snorkeling. I tend to imagine the worst possible outcome and will yank my children and even Mr. Magpie if they walk just an inch too close to the edge of the subway platform for my own comfort. As a general rule, I play it safe. Gambling holds no appeal; in the words of Carrie Bradshaw: "I like my money where I can see...