• Gear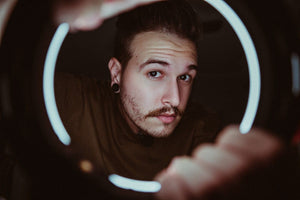 Lighting is king when it comes to determining the quality of your video. But what is the best ring light for video? It's true: lighting can really make or break your video. You can tell the difference between a professional video and an amateurish one judging by the lighting. While opening up windows and shooting in natural light can certainly help, the best way to guarantee good lighting in a video is to use an artificial ring light. It's a very popular tool with Youtubers and vloggers more so than LED panels or umbrella lights. "Why?" You may ask. Well,...
---
• Gear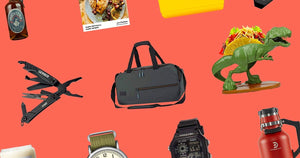 s The Best Gifts for Less Than $50 Hydro Flask Wide-Mouth 32 oz. Bottle This 32-ounce hot-or-cold thermos keeps his java hot or iced tea cold for up to 12 or 24 hours, respectively. And it doesn't leak. Ever. Made with 18/8 pro stainless-steel that's odor- and bacteria-resistant, and also 100 percent recyclable. $30.00 Timex Weekender Watch A classic watch from classically keeps-on-ticking Timex, the Weekender is handsome, easygoing, and reliable, perfect for a summer weekend that can throw anything at you, from yard work to outdoor dining in town. The watch face and strap are available in a myriad...
---
• Gear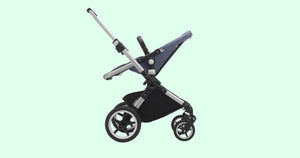 Then companies like Britax, Baby Jogger and Peg Perego started to realize that it was possible to make a tricked-out baby stroller that wasn't so heavy you needed a strong dumbell game to lift it. And now, dear parents, meet the new Bugaboo stroller, which weighs as much as a Kitchenaid artisan stand mixer.  Bugaboo Lynx Stroller This tricked-out stroller only weighs 20 pounds. Buy Now $899.00 City parents (or those with bad backs) craving a fancypants model will be happy to know that Bugaboo, the Dutch company whose wheels are posh enough for the progeny of Beyoncé, Elton John and Amy...
---
• Gear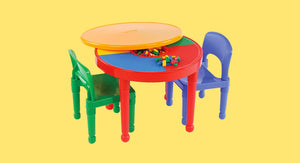 The sets are garish. They're ugly. They're big. And that's why finding the best toddler table and chairs can be one big exercise in frustration. But parents, your home doesn't have to look like Nickelodeon or Disney threw a kegger while you were out. You can actually find furniture (and toys) for your children, in particular table and chair sets, that are easy on the eyes, and completely suitable for kids. These sets offer parents and caregivers peace of mind by preventing tots from potentially falling from higher perches. At the same time, they allow you to protect high-quality dining...