• All • Design • Fornasetti • Homeware • Promotions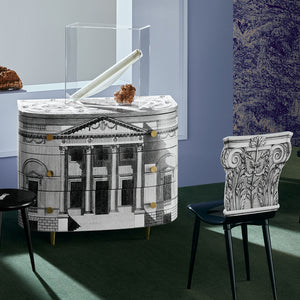 The Fornasetti website brings together nearly a thousand of the brand's products onto a single online shopping platform that can be accessed globally. Created in collaboration with business and e-commerce strategist The Level Group and creative agency Frank Studio, the digital store and catalogue "transports the visitor into the world of Fornasetti" by presenting the breadth of the atelier's work and imagination. "The common thread that binds every part of this digital universe is the constant call to the imagination," said the Fornasetti team. "This has always been the founding value of the atelier, the means by which its creations...
---
• Design • GraphicDesign
Forest Young's career has spanned an impressive range of disciplines and contexts. He was recently named Wolff Olins's first Global Chief Creative Officer, has received the industry's highest design accolades (Gold Design Lion at Cannes, the Art Directors Club Black Cube) and is an MFA Senior Critic in graphic design at the Yale School of Art. In 2018, California College of the Arts (CCA) invited him to create and teach the inaugural MFA course in Future Design. The course was approached from diverse sources, combining theoretical texts from people Walter Benjamin, Yuval Noah Harari, Umberto Eco, John Berger, and Marshall...
---
• Design • JustinaBlankeney • News • Stories • TargetFurniture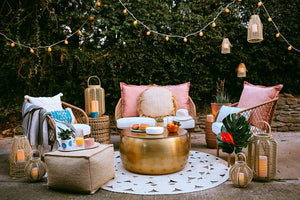 For Justina Blakeney, social distancing is no reason to skimp on a great patio for the summer. The designer got a head start on the warm weather with a fresh makeover of her backyard in Southern California—and a trip to Target met all of the designer's decor needs. Courtesy of Target "I've always liked bringing plants and nature into the home, but after a year spent mostly inside, I'm making an effort to take those comforts outside, too," explains the Target Home style expert. While combing through the store's summer collection, she quickly found a source of shade with an...
---
• All • Architecture • CoronavirusBriefing • Design • News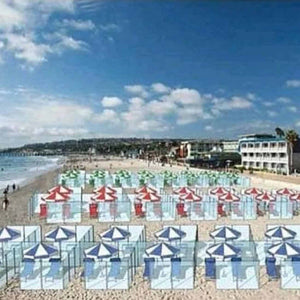 AIA conference cancelled until 2021 due to coronavirus The American Institute of Architects has cancelled its annual conference as the US continues to battle the spread of coronavirus. It said it will instead focus efforts towards responding to the coronavirus crisis (via Dezeen). Nuova Neon 2 proposes plexiglass beach cabins for safe sun bathing  Italian exhibition-stand design company Nuova Neon 2 has revealed designs for plexiglass-walled booths (shown above) that could be placed on a beach to allow for safe sunbathing. The 4.5 metre by 4.5 metre booths would have room for two sun loungers and an umbrella (via Domus)....
---
https://amzn.to/2DxvRmQ #design #moda #decore Tips for Organizing Your Storage room Right here are closet pace products ...