• DesignTrends • Trends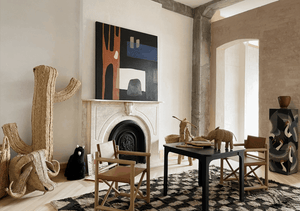 Over the past few years, we have seen wicker lighting and furniture thrive amongst a myriad of styles and now we are certain this design element is not going anywhere. If anything, people are getting more creative and bold with wicker accents, making it an exciting decor choice that transcends coastal and farmhouse styles we typically think of. Once again, wicker is taking on a new form and becoming more modern and cool by the minute. But before I show you just how hip it is, let me let you in on some trivia: despite popular belief, wicker is not...
---
• BilliardRoom • DesignerTrends • DesignTrends • HomeRenovations • Remodeling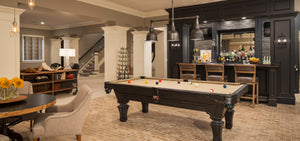 For starters, it is not as easy as working with a pool table within the room with hardly anything else around it. As a way for the home to feel really inviting and fun, you have to place a bit more thought into the decor. Hopefully, these 43 billiard room design recommendations can help. OLD WORLD Todd Peddicord Designs Traditional family room with a classic world map as a wall accent. SOPHISTICATED Benning Design Construction One-of-a-kind pool table in black, white, and brown colors. ECLECTIC BASEMENT Amy Renea The yellow walls and wood furniture give a classic appeal. TRADITIONAL GAME...