• AnimationTrails • GoodieGremlin • HokeyWolf • TheFlintstones • TheJetsons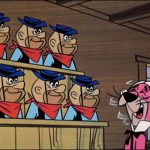 We move now to the television era, as courtrooms become the venue for many a dramatic anthology or weekly series. The teleplay 12 Angry Men, referred to last week, would leave lasting impression, and make the leap from tube to silver screen. Many a series would follow providing a regular dose of ersatz legal training for the viewer (including shows such as The Defenders, Judd For the Defense, The Bold Ones – The Lawyers, the later Matlock, and the perennial counsel from the literary and film world, Perry Mason). Next to medical shows, these programs probably gave viewers a larger...
---
• AnimationTrails • CharleBrown • Garfield • RogerRabbit • TinyToons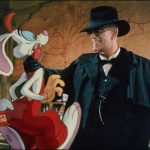 Justice is supposed to be blind. But perhaps in Toontown, she is also deaf and dumb (or whatever other senses are capable of deactivation). Little else can explain the irregularities of both procedure and verdicts that typically wind up in the cases before her. It's hard to figure which way the scales are tipping, when the litigants have probably placed you atop the fulcrum of a teeter-totter. Things can get more crooked than in the weighing of fortunes of Scrooge and Glomgold in DuckTales (for those who remember). One might wonder if there would be more consistency of decisions if...
---
• Animaniacs • AnimationTrails • TheSimpsons • TinyToonAdventures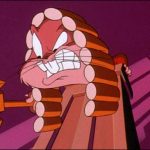 And so we reach closing arguments. Do we vote Yea or Nay on whether the toon justice system really works? It's far from perfect. As Super Snooper appropriately observed in his first cartoon, "Leave us face it. The good guys don't always win." We've seen villains regularly beat the rap, and heroes sent up the river. Even when a baddie is incarcerated, he always lives to threaten the populace another day, or hastens his freedom through an escape. The trial process has repeatedly proved a travesty, and its rules of conduct generally resemble pure chaos. But, on the other hand,...
---
• AnimationTrails • DonaldDuck • KrazyKat • Popeye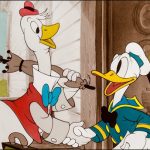 Fitness vs. Fatness (Part 3) We continue our survey of animation's war on weight – whether to put on the pounds, take them off, or somehow let them sit in limbo. This week's helping of excess calories provides a split between the overeaters and the fitness freaks, in hopes of balancing the scales as opposed to the polarized split of viewpoints presented in the preceding two installments. Slightly out of chronological sequence again, but still in the year of 1936 where we left off with the exercise gurus from Part 1 of this series, comes Home Town Olympics (Terrytoons/Educational, 2/30/36...
---
• 1 • 3 • 4 • AnimationTrails • DaffyDuck • Garfield • PinkPanther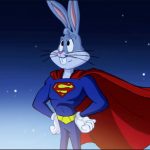 s. While time, however, is running out, the creative spark still continues to flow through several recent productions, bringing back classic characters in new powerful misadventures. To start things off on a highly positive note, we'll first review a couple of episodes from Pink Panther and Pals, the most recent (and one of the best) revivals of the DePatie-Freleng franchise. While Panther is visibly modified into a junior adolescent form, his spirit and pantomme humor remain intact, and comic inventiveness continues to excel. This is also true of the revival of his stablemates, the Ant and the Aardvark, one of...