• Hotels • Hyatt • IHGRewardsClub • MarriottBonvoy • News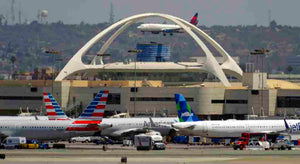 This may seem obvious coming from someone who works at The Points Guy, but I love to travel, especially internationally. My wife and I criss-crossed the globe for years before our daughter was born, and since then, she's tagged along — and visited her 20th country just before turning five. Of course, this hobby is temporarily on hold. (Photo by Scott Varley/Digital First Media/Torrance Daily Breeze via Getty Images) Like many of you, I've been forced to cancel multiple trips due to the ongoing coronavirus pandemic, and with a limited list of countries open to Americans, I won't be rescheduling...
---
• Hotels • LaJollaAttractions • LaJollaHotels • SanDiegoHotelReviews • SanDiegoTravelTips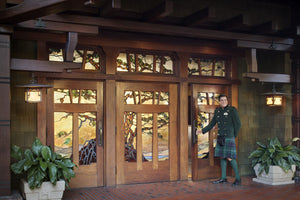 California Craftsman Architecture One of the famous kilted doorman opens the gorgeous stained glass doors to the lobby. Inside, the early 1900s California Craftsman-style architecture features rustic post-and-beam construction complemented with Mission-style furnishings by Gustav Stickley. The lobby is warm and inviting with a natural stone fireplace surrounded by rockers, rich dark woods, and vaulted beam ceilings make the lobby warm and inviting. Floor to ceiling windows accentuate its natural indoor/outdoor character. The stunning lobby. As you'll see, similar decor is woven throughout the spacious accommodations. The Lodge at Torrey Pines Rooms and Suites The Lodge at Torrey Pines features...