In fact, we'd argue that it's the centre of the entire men's hair universe. It's classic, timeless, versatile and largely unconstrained by age, race or hair type. Admittedly, a lot of that is down to the fact that 'short back and sides' is a rather broad term. It's a tonsorial umbrella under which countless haircuts fall; not all of them worthy of your consideration. But of the myriad close-cut and cropped variations that fit into this category, a core selection of bona-fide classics stand out. These are the genre-defining short back and sides haircuts that have stood the test of...
---
• instagram • photography • socialmedia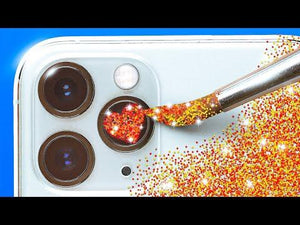 Genius Instagram hacks that make posts go viral Did you know that when you add a small drop of water on your phone camera it becomes a microlens. – you can automatically take zoomed-in detailed pictures of anything. I give you some panorama photo ideas. For starters, you can take a photo in front of a mirror looking at the camera and as the panorama photo begins to move you can then switch and look over at the mirror. It will make it seem like your reflection is facing the other way. If you're out and about, you can find...