• Clothing • HowTo • Maroon • Red • Wardrobe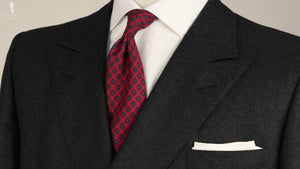 s When it comes to color pairings in menswear, perhaps few have been so commonly utilized by presidents, businessmen, Hollywood stars, and the common man alike as gray and red. The two hues play especially well off of each other, as the neutral gray provides a solid base, and the slightly bolder primary color, red, can draw a bit more attention. Read on for our top tips! Red and gray present a striking and authoritative mixture that goes back at least as far as the Middle Ages, where architects would use these two colors in concert with one another to...
---
• bedroom • clothing • currentlywearing
https://amzn.to/2B0hfus #currentlywearing #bedroom #clothing See Our 7 step guide on exactly how to organize your ...
---
https://amzn.to/2FLxcbP #design #kitchen #clothing Tips for Organizing Your Closet Check out these closet organization ...