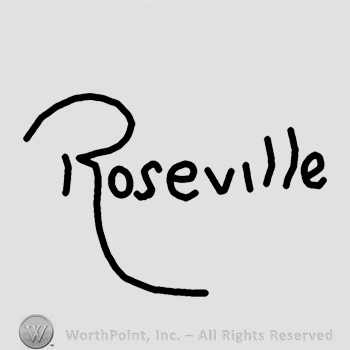 This week's mark is found on works from one of the only three major art potteries in Ohio in its day: Roseville.
Roseville Pottery was founded in 1890 in Roseville, Ohio, by J.F. Weaver and incorporated in 1892 by George Young, a former Roseville general manager and salesman. He also purchased the J.B. Owen Pottery. At the time and for its first years, the company produced practical stoneware household items, such as flowerpots, umbrella stands, and cuspidors.
Roseville was successful and continued to acquire other businesses, including Midland Pottery in 1895 and the Clark Stoneware Company of Zanesville in 1899, prompting Roseville Pottery to move its operation to Zanesville. It purchased the Peters and Reed plant and then the Muskingum Stoneware place in 1901.
The name Rozane was used for their emerging art pottery line, created to put them into competition with Weller's Louwelsa, Rookwood's glazeworks, and Owens's Utopian line.
From an artistic standpoint, the early 1900s were a busy time for Roseville. Some of the most valued items for collectors are their Cremo pieces, which are allegedly created from Rozane blanks and are very rare. Other lines produced in this period include the Aztec, Crystalis, Della Robbia, Donatello, Fudji, Mostique, and Pauleo, under the aegis of art director Frederick Rhead, 1904-1909.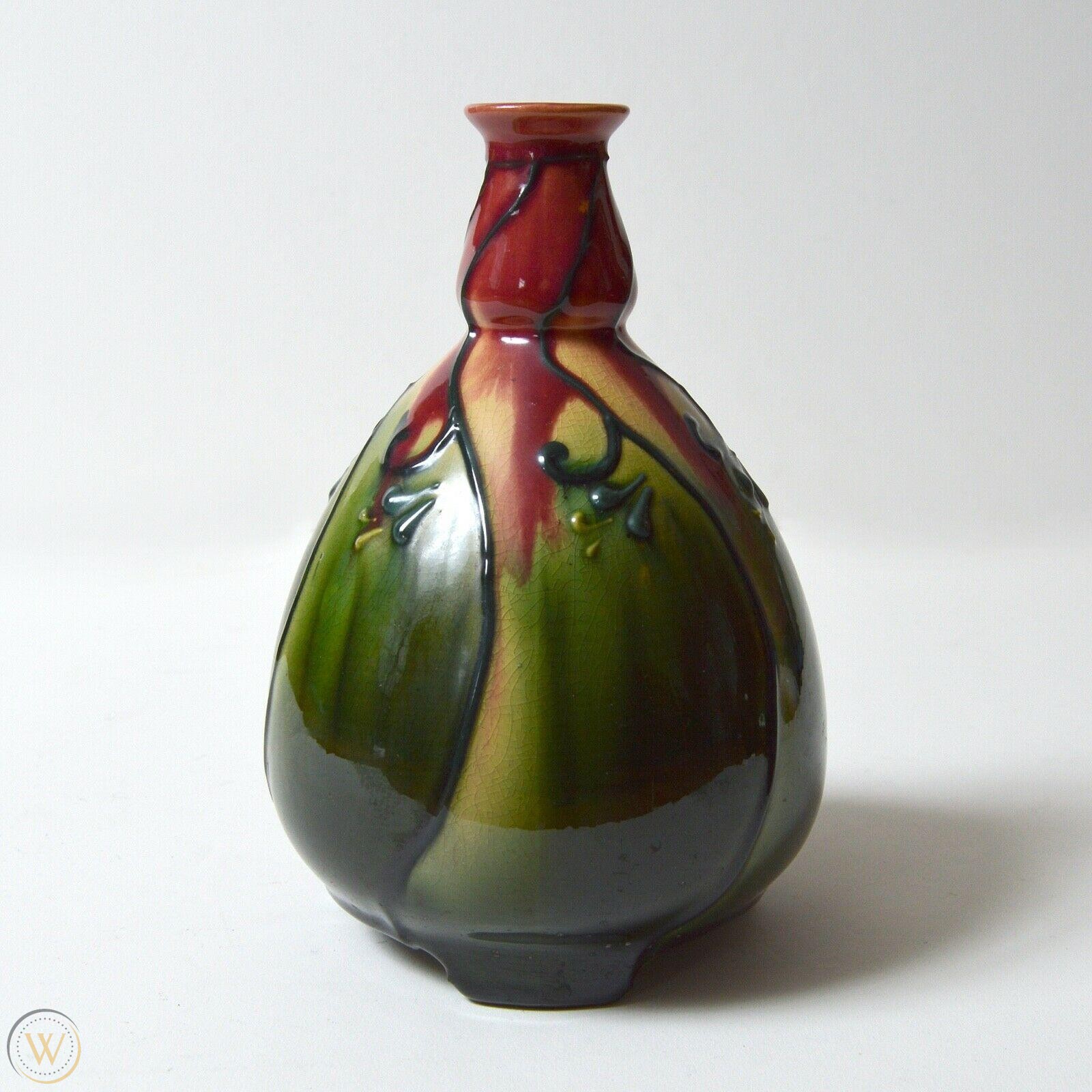 Other sought-after lines are the post-WWI pieces produced under art director Frank Ferrel, most named after plants–Blackberry, Cherry Blossom, and Fuchsia, among others. During WWII, after the company's name change to Roseville Pottery, Inc., more flower-named, industrial art lines came out, like Columbine, Fuchsia, and Zephyr Lily. However, Roseville's star was on the wane. Production ended in 1953, and its plant was purchased in 1954 by the Mosaic Tile Company.
---

Shannon Watkins is a journalist and writer from Virginia who enjoys baking cookies, reading, watching TV shows and movies, and shameless loafing about.
WorthPoint—Discover. Value. Preserve.
The post Mark of the Week—Can You Identify It? appeared first on WorthPoint.