The process of selling an engagement ring can be bittersweet. Whether youve inherited the jewelry from a relative, been through a divorce, or anything in between, you probably have a significant amount of feelings attached to your ring.
It can be hard to let go of something that you, or somebody close to you, once held dear.
But, on the bright side, selling an engagement ring is a way to make a significant amount of money in a short time frame.
If you have a reasonably valuable ring, you could make thousands of dollars and even if you can only make a few hundred, thats still a significant number for most people.
You might be unsure of where to start or who to trust, but selling an engagement ring should be a straightforward process.
Should I Sell My Engagement Ring?
Understandably, you might have doubts over whether or not to sell an engagement ring. If the ring youre thinking of putting up for sale is an heirloom or an inheritance, you may feel guilty about letting it go.
Selling might be an easier decision if the ring is the result of a divorce, but you may still hesitate if youre considering passing it on to your children. Its a personal decision and only you know what is right, but your children may prefer to start fresh with a new ring rather than use the ring from a failed marriage just to save a few bucks.
Ultimately, if youre unsure about selling your ring, there are some alternative routes you could take. For example, you could repurpose into another piece of jewelry, like a pair of earrings or a pendant. You could also keep it to pass on to your children in case they want it.
Where To Sell An Engagement Ring
There are a few different ways to sell your engagement ring. Depending on how much effort youre willing to put into the process and how much worth you think the ring has, you might want to choose a different one. The main options available are:
Online
The easiest and most accessible option for selling an engagement ring is undoubtedly harnessing the power of selling your jewelry online. Whilst youre unlikely to harness as much profit as you would in a specialized auction house with the right clientele, it could be worth it to get the whole process done as quickly as possible especially if the ring holds bad memories for you.
You might be unsure of using generic platforms like Craigslist and eBay to sell something as valuable as an engagement ring, and in general, this is often good advice, but theres one clear advantage to choosing these kinds of platforms.
The buyers willing to pay the most for engagement rings are direct consumers hoping to use the jewelry themselves rather than retailers hoping to sell it on, and using popular eCommerce sites is one of the few ways to access them.
Worthy If you are looking for the quickest and easiest way to sell your engagement ring, we recommend doing that thru Worthy.com. They will appraise the value of your ring, set it up in auction, then send you the cash. Can't get much easier than that! Sell Your Engagement Ring Today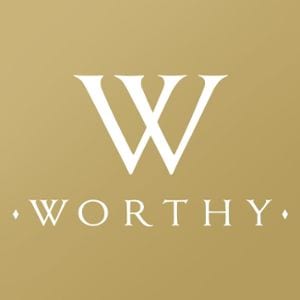 Independent Jeweler
One route is to go to an independent jeweler. Part of their service includes examining jewelry and offering advice. Look for a jeweler that has evaluators trained by the Gemological Institute of America (GIA), as theyll be able to examine your ring by determining its value and whether they can remove the diamond.
Removing a diamond is the best and most accurate way to assess the quality of a diamond, but in doing so it can risk breaking prongs (metal claws that hold the diamond in place). They may use a color card to determine the color of a diamond the color on the card is compared with the color of the diamond.
If the diamond can be safely removed, you can send the jewel to a lab for diamond certification separately. Doing so ensures the diamond is appraised in the most accurate way possible so you can get the money you deserve for it. This comes at a cost but will result in a higher profit.
Even if this isnt possible, the jeweler should have an evaluator trained by the GIA who can do the appraisal themselves. This appraisal wont yield as accurate a result as the laboratory would just because the individual is certified by GIA, their appraisal isnt the same as a GIA certification but its better than trying to sell your ring blind. You can expect a cost of between $50 to $150 per hour. Some jewelers offer the service for free, but theyre unlikely to be the certified ones.
Sometimes, at the end of your visit, the jeweler may offer to act as a broker for you, although this will come at the cost of paying a commission. Alternatively, they may offer you a price to buy the ring straight up.
Vintage Jewelry Store
Another option is a vintage jewelry store. Similarly to an independent jeweler, a vintage store is likely to have an expert who can examine the ring and make an estimate of its worth. Overall the process is very similar for both types of shops.
Its a good idea to consult a few different opinions about how much your ring could be worth if you have the time to do so, so visiting both a jeweler and a vintage shop can be a smart choice.
Auction
If you find the prospect of traipsing around so many dealers and experts exhausting, you could choose to test your luck and try the ring out at an auction house instead.
Most auction houses will give a free appraisal of the item youre selling, but of course, its riskier to take their word for it as final instead of consulting multiple sources. If you can, choose an auction house that will take the ring to a jeweler and GIA lab for you (this almost always incurs an extra fee, but decreases the size of your to-do list slightly).
However, bear in mind that an auction house will take a commission from the sale; you can expect them to take a cut of around 10% to 20% but this includes expenses that will benefit you, like insurance and photography.
Broker
Just as some independent jewelers may offer to act as brokers for you, you can choose to go directly to a broker, otherwise known as jewelry resalers. By giving your ring to a broker, theyll take care of the selling process for you, but are likely to offer a lower price than youd receive if you were selling directly.
Since a broker already has many contacts in the relevant area, it will be easier for them to find the right buyer, whether thats another store or a private client.
Alternatively, they may offer to market the product for you on their website or social media.
Pawnbroker
Pawnbrokers arent known for providing the best prices, but if speed is one of your priorities then a pawnbroker could be an option worth considering. Naturally, some pawnbrokers are better than others its always a good idea to check their Better Business Bureau rating or check for any reviews online.
If youre willing to negotiate with them, you might even end up with a decent price.
But, since most pawnbrokers will provide an appraisal for free, youll gain something even if you end up deciding to sell your ring elsewhere.
What Are The Best Websites to Sell Engagement Rings?
Worthy.com
Worthy host a platform where you can sell a variety of engagement rings, including but not excluded to diamond rings. It differs from the other platforms because all items are sold through an online auction. You get to choose the minimum sale price, so the risk is minimal, but you could end up with a much higher price than the one youd originally expected.
Plus, its completely free to send your ring to Worthy and they insure all items. With a Better Business Bureau rating of A+, you wont need to worry about losing money or your ring.
Another big advantage of Worthy is that selling with them includes a free GIA lab report, which would normally cost hundreds of dollars. Of course, they take a commission like the other platform, but receiving a perk like this makes it slightly easier to stomach.
Worthy If you are looking for the quickest and easiest way to sell your engagement ring, we recommend doing that thru Worthy.com. They will appraise the value of your ring, set it up in auction, then send you the cash. Can't get much easier than that! Sell Your Engagement Ring Today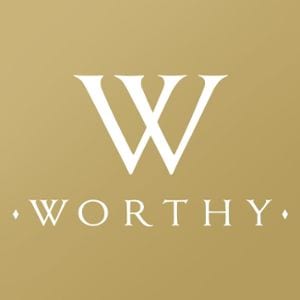 CashforGoldUSA and CashforDiamondsUSA
If your ring is fairly modest but youd still like to make money from it, you might prefer to go down the quickest and easiest route: trading them in for cash. Its a process that works very similarly to visiting a pawnbroker, but instead of having to go in person, you can simply send off your jewelry in a mailer and wait to receive your check.
CashforGoldUSA and CashforDiamondsUSA are two offshoots of the same company that specialize in gold and diamonds respectively. Despite the rudimentary websites, they have a good reputation: a Better Business Bureau rating of B+ and have previously excelled in an undercover investigation by Fox News, which found that the sites paid out more than competitors.
They also ship your jewelry for free, offer to return for free, and insure their items. Whats not to like?
As well as generic sites like eBay and Craigslist, there are a few specialized sites designed specifically for the purpose of selling secondhand engagement rings.
Mondiamo
If youre looking to sell diamonds, a great option is Mondiamo, a site set up especially for selling diamonds. Once you create an account, Mondiamo will ask you for information about your ring (its advantageous if you do know the technical details), and theyll give you a quote straight away, which will later be revised when they receive the ring.
Mondiamo pay for all expenses involved, including fully insured and trackable postage, and if youre not happy with the final offer, you can receive the ring back free of cost.
I Do Now I Dont
Another option, especially for diamond jewelry, is I Do Now I Dont, the comically titled website for luxury recycled items. It has a similar feel to eBay since you can add your own pictures and descriptions, but in reality, you wont be dealing directly with your customers. Instead, the site acts as an intermediary and handles both the money and the shipping.
Although the highest percentage (20%) of items sell for between $500 and $5,000, an impressive 15% sell for between $10,000 and $50,000. However, the site takes a 15% commission on sales.
Diamond Resale Value
Diamonds are a timeless item and so far, theyve always been popular to mark special occasions. The good news is that diamonds are becoming more popular than ever thanks to increased demand in countries like China and India.
The bad news is that the value of diamonds tends to depreciate over time rather than hold their value.
Your diamond ring may be worth less than you expect especially if its a sentimental item that has been passed down the family, in which case value often gets imagined or invented. You might even find out its not a diamond at all!
Its much more complicated to estimate the value of a diamond that it is the value of gold, which has one objective measure that determines the majority of its value: melt value. Instead, there are multiple qualities that determine the value of a diamond.
Qualities that Determine The Value of a Diamond:
Carats
Color
Clarity
Cut
Polish
Symmetry
Fluorescence
Diamond Characteristics
Most people think that the more carats a diamond has, the more valuable it is. But what does any of this actually mean?
Carats: Put simply, carats are a way of measuring weight, making it the only objective characteristic of a diamond.
Color: Diamonds come in many colors green, red, blue, and even black. However, the majority of diamonds are a shade of white or yellow a brighter white color generally indicates greater value. The GIA measures colors on a scale from D to Z.
Clarity: A diamond with greater clarity has fewer flaws and blemishes, making it worth more money The clarity of a diamond is measured in 11 grades with five categories: flawless, very very slightly included (some blemishes), slightly included, and included.
Cut: The cut of the diamond is all about its finish. When a cutter is working on a diamond, theyll try to minimize imperfections whilst highlighting its beauty and shine.
Polish and Symmetry: Polish, symmetry, proportion, and shape all come under the umbrella of cut and impact the overall grading. The GIAs scale for cut ranges from excellent to poor.
Fluorescense: Diamonds are fluorescent if they give off blue light emitted when exposed to UV rays. Its a minor detail which some people like and others dont, but its good to be aware of it.
Determining The Value of Your Diamond
The most accurate way to figure out the value of your diamond is to take it a GIA lab, although this is only possible if you can actually remove the diamond from the rest of the ring.
There are only two GIA locations in the country in New York and Carlsbad but if you dont live in either area, you can send your diamond off in the post. Youll need to prove your identity if youre visiting in person as a diamond laboratory is a fairly high-security premise.
The appraisal fees depend on the carat size of the diamond youre giving in, but you can expect something between $100 and $200 (probably on the higher end). When the laboratory technicians finish the appraisal, youll be given an accurate report of the characteristics of your diamond: carats; color grade; clarity grade; polish; symmetry, and fluorescence.
Once you have your estimate of all these factors, you can refer to the Rapaport Price List, which should give you an estimate of how much the diamond is worth. However, regardless of a diamonds intrinsic value, youre likely to receive an offer for less since many buyers will be hoping to sell the ring on for a profit.
Alternatively, if you dont want to pay appraisal fees, you could take your diamond to a pawnbroker instead. You could even look at sold items on eBay that look similar to your ring or items currently for sale with other retailers but bear in mind that this can be misleading unless you have the true specification for your diamond.
How Can I Check A Diamond Is Real?
We highly recommend anyone to go for the full GIA certification, but if you have doubts over whether your diamond is real and dont want to waste your money or make a fool of yourself, there are a few ways of checking a diamond at home.
The easiest way to check is to drop the diamond into a glass of water. If it sinks to the diamond its probably real and if it floats, then its probably a fake. Of course, the problem with this test is that the diamond needs to be unattached to the ring, and youre unlikely to be able to take it off without causing any damage.
If you dont want to risk damaging your ring, you could use a magnifying glass to see if there are any imperfections. It might sound counterintuitive, but the presence of flaws is a good thing only fakes and extremely rare diamonds are completely flawless.
Finally, you could hold the diamond above a small flame (like a candle) for around 45 seconds and then drop it into a glass of ice water. A fake diamond will shatter, whereas a real diamond will remain intact. If you want to keep your ring regardless of whether the diamond is real or not, this clearly isnt the right method to choose.
Selling Engagement Ring FAQs
How much is a 1-carat diamond worth?
A range of 1-carat rings could all have a vastly different worth contrary to popular belief, the number of carats isnt the most important determinant of value, but other factors like clarity and quality. You could expect anymore between $1,000 and $5,000 for an average 1-carat ring.
Who gets the engagement ring after a divorce?
If you havent started the divorce process yet but youre already thinking ahead to selling your ring, you might be concerned that you wont even be eligible for the ring. Legally, wedding or engagement rings are a gift, meaning the recipient has the right to keep their gift. Basically, your ring is yours to keep or to sell.
Can you sell your engagement ring?
As long as people continue to get engaged and married, theres not going to be a shortage of demand for engagement rings any time soon. In the US alone, more than two million weddings take place each year so it doesnt seem like theres anything to worry about on that front.
Of course, many people would prefer to buy a new ring, but for those looking to cut their costs down, a second-hand engagement ring is an attractive prospect. Buyers can make huge savings this way, so it makes financial sense. Some people may even have a preference for vintage rings.
Because of the consumer demand, jewelry dealers and brokers will always be interested in buying used engagement rings they know they stand a good chance of selling them on and making a profit.
As a result, you need to take care not to accept too low a price, but you certainly dont need to worry about being unable to sell your engagement ring at all.
How much do used engagement rings sell for?
The average new engagement ring costs $5,500. Whilst the bulk of these are normal wedding rings and you cant expect to charge quite as much for a second-hand item, selling your ring for even a fraction of this price could result in a healthy boost for your finances.
Of course, the exact amount you can expect depends on the type of ring you have. Engagements rings with high-quality diamonds will sell for the most, whilst lower-quality diamonds or less valuable gems will sell for less.
Typically, you might be able to sell your engagement ring for 30-50% of the original price. This is slightly disappointing to realize but bear in mind that theres one main reason why people choose to buy a ring secondhand: to get a significant discount compared to a new ring.
So, you cant expect to reach anywhere near the price of an equivalent ring thats brand new, no matter how good a condition the ring is in. Plus, if youre selling to a broker or retailer hoping to sell the ring on, theyll expect to make a significant profit themselves.
So, Should You Sell Your Engagement Ring?
Hopefully, weve convinced you that selling your engagement ring is nothing to feel guilty about and a great way to make some easy money.
Why not capitalize on something you have lying around the house out of sight?
Just remember not to set yourself up for disappointment when it comes to the value of your jewelry. Dont fall into the trap of thinking you deserve a good price just because you paid a lot for the item or it has sentimental value.
Most people need a serious incentive (low price) to buy a secondhand engagement ring, and the sentimental value isnt going to do anything to change that.
But still, dont let it discourage you even a modest amount of money is more useful than an old piece of jewelry you never use or look at.
The post How To Sell An Engagement Ring appeared first on Millennial Money.