These top models from Apple, Fitbit, Google, and Samsung offer great performance and a variety of useful features By Allen St. John
In many ways, a smartwatch is the fulfillment of those comic book fantasies of a tiny computer worn on your wrist. It lets you answer phone calls and texts, keep track of your daily step count and other workout metrics, play music, check your to-do list, and more.
For all of its awesome tech wizardry, though, a smartwatch can be pretty needy, too. Even a model with cellular service must be paired with a smartphone at times.
So you have to think about your phone when shopping for a watch. Apple Watches work most seamlessly with iPhones, while watches that operate on Google's Watch OS perform best with Android phones.
So choosing the right smartwatch can be a complicated task. Some models are essentially fitness trackers on steroids, adding a few extra features to a device that's happiest counting steps taken and calories burned. Others are a little more like a full-fledged extension of your phone. And the styling ranges from something that works best in a gym to models with metal bracelets or leather straps that channel a mechanical watch.
The smartwatches below all performed very well in our labs in Yonkers, N.Y., where Consumer Reports testers checked the accuracy of step counts and heart-rate monitoring functions, the durability of the displays, and much more. As always, the devices were purchased at full retail, the same way you would buy a watch.
Google Pixel Watch
What it is: The eagerly anticipated Pixel is the first Android smartwatch from Google.
What's to like: This sleek, round watch certainly is elegant, but what truly sets it apart is the way it interfaces with the Google ecosystem. While it will work with other Android phones, it's designed to work with a Pixel phone and the company's Pixelbuds earbuds.

It also works neatly with those Google-owned services that dominate the internet, from Gmail to the robust fitness functionality of Fitbit's software offerings. The Pixel Watch sits near the top of our ratings with strong grades for ease of use, readability in bright and low light, and heart-rate accuracy.
What's not to like: As with the Apple Watch, battery life is a bit of an issue with the Pixel Watch. Google claims it lasts 24 hours, so if you're going to wear the watch for sleep tracking, you'll need to factor in a few minutes for charging.
Bottom line: You can think of the Pixel Watch as the Apple Watch of the Android world, designed to integrate smoothly with Google's devices as well as its online services.
Google Pixel Watch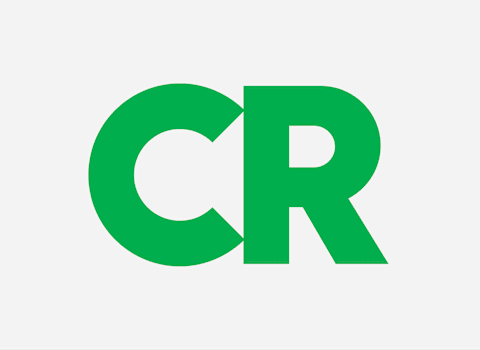 Apple Watch Ultra
What it is: The titanium-cased Ultra is Apple's top-of-the-line smartwatch, designed for use by extreme athletes, outdoor adventurers, and those who fancy themselves as such.
What's to like: The Ultra is the most radical rethinking of the Apple Watch since its introduction. The chunky titanium case is both larger and thicker, and the display is protected by a beefy metal bezel. The model has a variety of interesting new features, from an improved mic array for better calling under adverse conditions to a loud siren that can send an SOS signal. The Ultra even has a new app that lets it function as a dive computer for scuba enthusiasts.

The watch uses the same processor as the Series 8 and the SE, and the interface looks and feels very similar to other Apple Watches. The Ultra performed very well in our labs, earning top grades in ease of use, scratch resistance, water resistance, and readability in low light, though its step-count accuracy is only average.
What's not to like: The Ultra has the longest battery life of any Apple Watch—a reported 36 hours, and that can be extended with a new low-battery mode that turns off power-sapping features, but the model is still likely to need more frequent recharging than, say, a cheap fitness tracker.
Bottom line: The Ultra has a number of features that will no doubt appeal to adventurous types, but the brighter display and longer (if not actually long) battery life will appeal to even sedentary smartwatch users.
Apple Watch Ultra GPS + Cellular (49mm)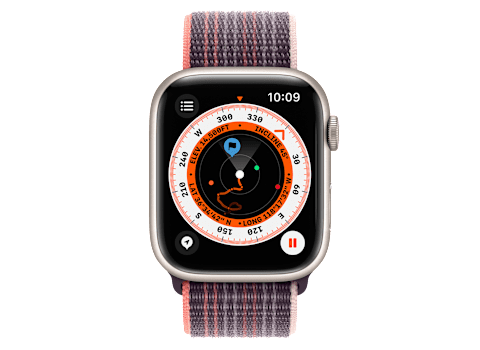 Apple Watch Series 8
What it is: The latest iteration of the classic Apple Watch with modest updates.

What's to like: If you're a fan of Apple's earlier Watches, you should like the new Series 8 as well. It looks and feels a lot like the Series 7 model. The case and display are the same—with just a slight change in the color selection—and the interface and main features look familiar, too.
The Series 8 does feature new body temperature sensors for retrospective estimates of ovulation, which can be useful in family planning and other healthcare decisions, as well as a high g-force sensor for car crash detection. It also has an ECG function designed to detect unusual heart rhythms and a blood oxygen sensor for added sleep-tracking accuracy, which differentiates the Series 8 from the value-priced SE. There's no change in battery size, though the latest version of the Watch operating system adds a new function that can double the life per charge, Apple says, albeit at the expense of other functions that get disabled.
What's not to like: If you're looking for significant change, the minor upgrades of the Series 8 might disappoint. In our ratings, the Series 8 falls just a bit short of the Ultra, performing less well in the scratch test. It ranks ahead of the latest Watch SE but still toward the top of our smartwatch ratings. And while it's not a drawback per se, every Apple Watch all but requires you to use an iPhone for the best user experience.

Bottom line: The Series 8 looks and works much like its Apple Watch predecessors with a few new features that might be important to some users.
Apple Watch Series 8 GPS (45mm)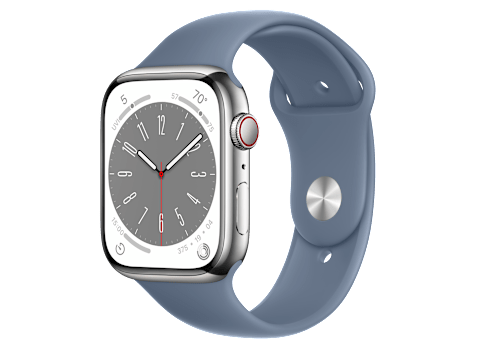 Samsung Galaxy Watch5
What it is: This latest version of Samsung's smartwatch is an incremental update of the Galaxy Watch4 aimed squarely at consumers who use Samsung's smartphones.
What's to like: The Galaxy Watch5 has a bright, round 1.4-inch AMOLED display with a sapphire crystal the company claims is more rugged. It also features a mic and speaker for handling phone calls.
From a features point of view, the Galaxy Watch5 offers a robust suite of health and fitness options, including a blood oxygen sensor, ECG monitoring (that could detect irregularities in heart rhythm), and even a sensor claimed to measure body fat. There's also a new body temperature sensor that's not yet functional.
What's not to like: If you have an Android smartphone not made by Samsung, you won't be able to tap the watch's full capability, including an array of fitness features under the Samsung Health umbrella. The Galaxy Watch5's claimed battery life of two days is also relatively short.
Bottom line: The Galaxy Watch5 is an attractive option if you have the right phone.
Samsung Galaxy Watch5 (44mm)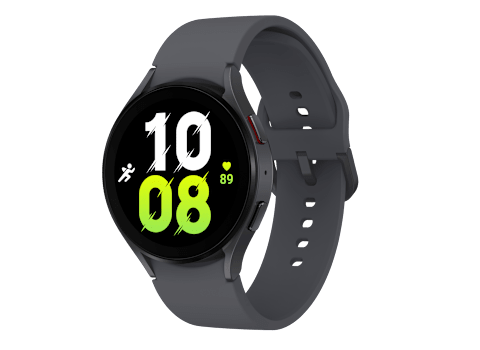 Citizen CZ Smart
What it is: A retro-looking smartwatch from a company best known for traditional analog watches.
What to like: The traditional styling will appeal to users who want smartwatch functionality in a model with the look of something made of chunky stainless steel. The watch also performed very well in our labs, with solid scores in ease of interaction as well as heart-rate and step-count accuracy.
Compatible with both Android phones and iPhones, the watch offers GPS, although it lacks a blood oxygen sensor, which limits its sleep-tracking functionality.
What's not to like: With a retail price of around $400, the CZ Smart is significantly more expensive than the functionally similar Fossil Gen 5; you're paying a premium for that attractive stainless steel case. The CZ Smart's Wear OS2 operating system has been replaced, and it's not slated for the Wear OS3 update. The one-day reported battery life is also relatively short.
Bottom line: It's a solid performer with elegant looks that will appeal to many consumers.
Citizen CZ Smart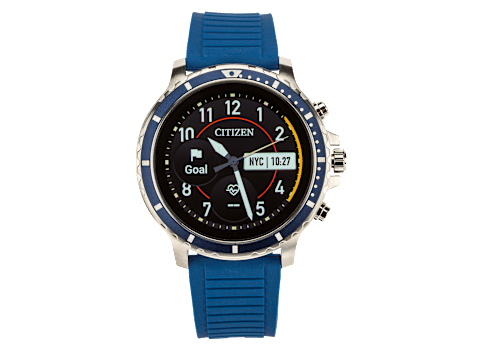 Fossil Gen 6
What it is: A slick-looking watch that can play nice with Android phones and iPhones.
What's to like: The Gen 6 can run the recently released Wear OS3 operating system, which should be a significant upgrade over Wear OS2.
The Gen 6 also features a stand-alone GPS, which helps runners and cyclists track their workouts, and a blood oxygen sensor that enhances sleep tracking.
What's not to like: The Fossil Gen 6's claimed battery life is only a day, which is very short. The Gen 6 also depends on the rather basic Google Fit suite of health and fitness apps. And while it has a blood oxygen sensor, it lacks ECG functionality that can measure heart rhythm irregularities.
Bottom line: It's an attractive model that should improve with the OS3 update.
Fossil Gen 6 (44mm)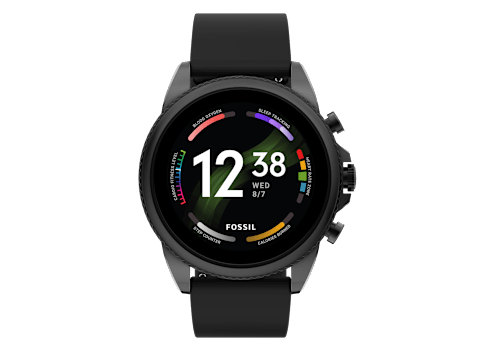 Fitbit Versa 3
What it is: A versatile, inexpensive smartwatch likely to please Fitbit fans.
What's to like: If you have a Fitbit fitness tracker, you'll probably feel at home with the Versa 3, especially if you see the benefit of the watch's large display. The model works with both Android phones and iPhones, although it's probably a better option for the Android user.
Unlike earlier Versa models, the Versa 3 has built-in GPS, which allows you to go for a run or a ride without hauling your smartphone along, plus a blood oxygen sensor, which enhances its sleep-tracking capabilities. It also has a mic and a speaker, allowing you to take calls via a Bluetooth connection to your smartphone. Our testers found that it's a solid performer when it comes to counting steps and tracking heart rate.
What's not to like: The Versa 3 still looks a bit like a fitness tracker, so it might not be your first choice for an important meeting or a first date. It also lacks the stress-tracking features found on Fitbit's higher-end Sense smartwatch.
Bottom line: A fitness tracker at heart, the Versa 3 adds enough smartwatch features that you'll be happy to wear it to the office.
Fitbit Versa 3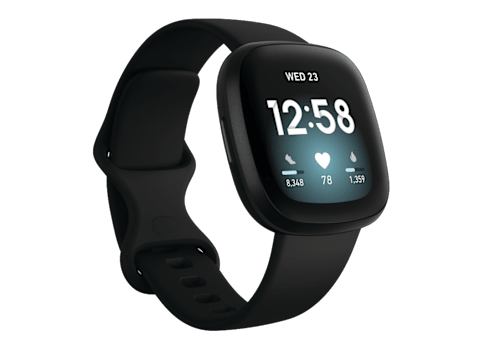 Amazfit GTR 2
What it is: An attractive, budget-priced smartwatch that won't break the bank.
What's to like: Compatible with both Android and iPhone models, the GTR2 has two big things going for it: The price is very low, and the battery life is really good, at a claimed 14 days. The case design is sleek, channeling some higher-end analog watches, and the touchscreen display is bright and easy to read. The model also features stand-alone GPS.
What's not to like: As you might expect for the price, the fitness features of the GTR2 are pretty basic. The model also lacks connectivity with third-party apps like Spotify.
Bottom line: The Amazfit GRT2 is legitimately cheap but doesn't look it and, despite the price, is a solid performer.
Amazfit GTR 2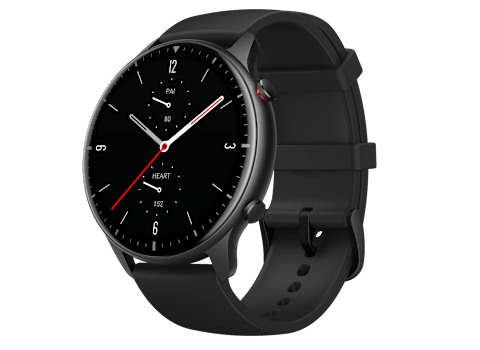 Garmin Venu 2
What it is: A smartwatch from a company known for its performance-oriented fitness trackers.
What's to like: The Venu 2 is more stylish for everyday wear than the company's previous offerings and is compatible with both Android phones and iPhones.
It's also packed with a variety of activity profiles, ranging from basic workouts like running to more esoteric ones like indoor rowing and bouldering. It even includes workout animations that show you how to do exercises and which muscles are targeted. The Venu2 also features a long claimed battery life of up to five days.
What's not to like: The Venu 2 lacks a speaker or mic for taking phone calls, which some users might see as a significant drawback. (The newer Venu 2 Plus, which we haven't reviewed yet, does add a mic and speaker.) Also, the Venu 2's heart-rate monitor accuracy is only average and actually a bit worse than the previous-generation Venu.
Bottom line: If you're more interested in beating your personal best than emptying your inbox, the fitness-oriented Garmin Venu 2 could be a smart choice.
Garmin Venu 2 (45mm)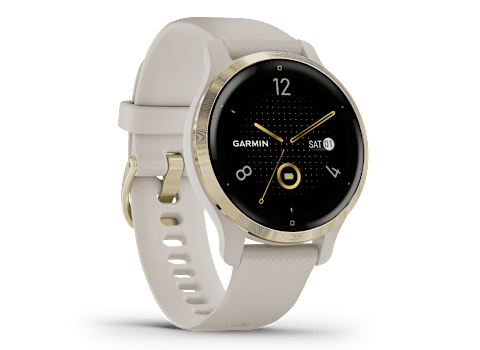 Consumer Reports is an independent, nonprofit organization that works side by side with consumers to create a fairer, safer, and healthier world. CR does not endorse products or services, and does not accept advertising. Copyright © 2022, Consumer Reports, Inc.