"One does not simply walk into a theme park."
Ok, so I may be misremembering Boromir's famous quote from the 2001 film, "The Lord of the Rings: The Fellowship of the Ring" — but stick with me on this one.
I've been visiting theme parks since I was a toddler and, thanks to my frequent visits, I've picked up quite a few tips and tricks along the way. I know not to visit Disneyland on Christmas day if you don't like crowds and where to find the best Dole Whip cocktails at Disney World. More importantly, I know what to pack, what to wear and that prior planning is the key to a successful trip.
For more TPG news delivered each morning to your inbox, sign up for TPG's daily newsletter.
I will be absolutely zero help to you if you are trying to get into Mordor. But if you are planning to visit a theme park, here's everything you need to know before you go.
Do your homework
When friends or family members tell me they don't like theme parks, I first question whether or not we are meant to be in each other's lives — and then I try to get to the source of their dislike. More often than not, it's because they showed up at one without a game plan.
You want to familiarize yourself with the park hours (including when to catch parades and fireworks), how to take advantage of skip-the-line options, any festivals or after-hours events taking place during your visit and which attractions you want to put on your "must-ride" list.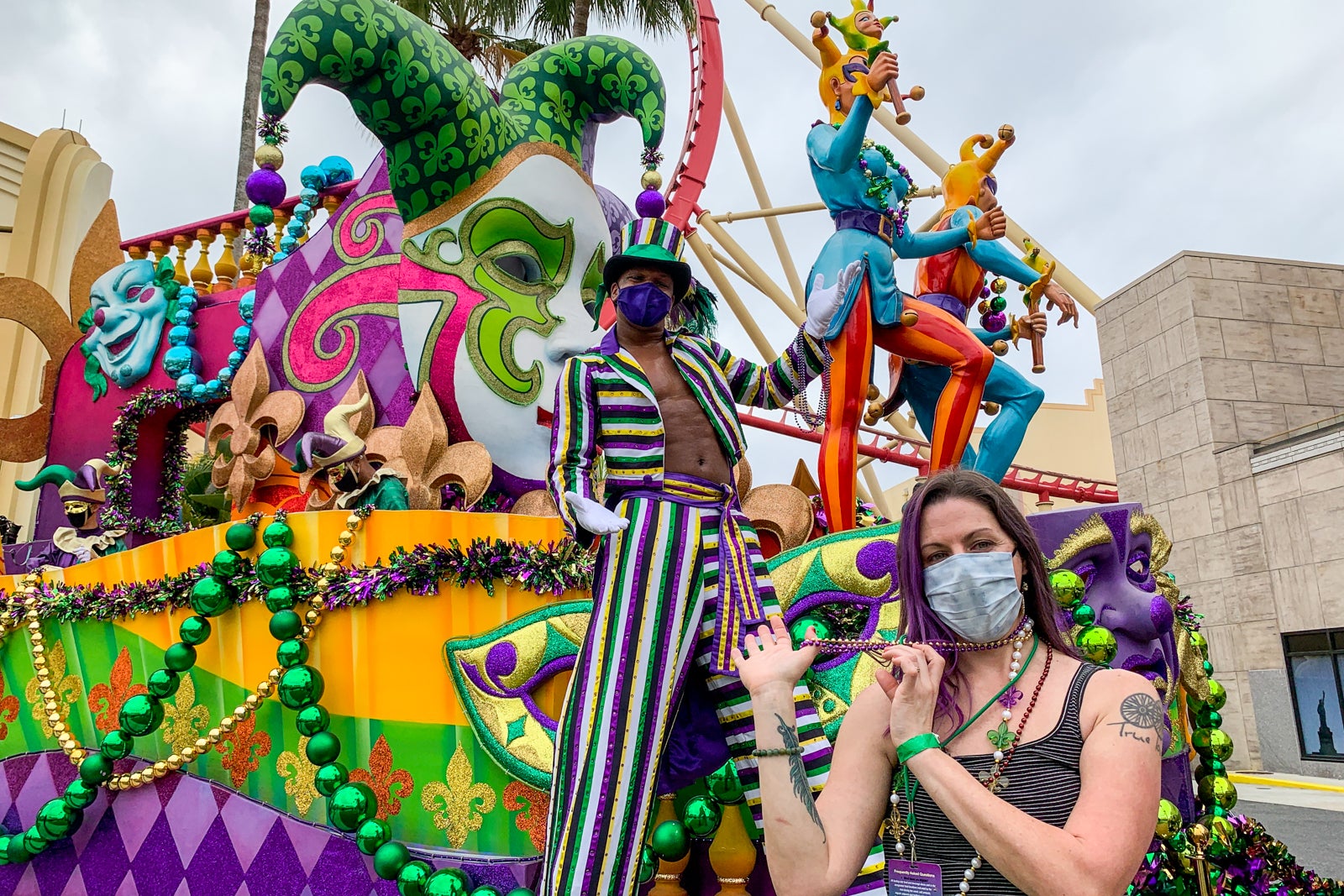 When it comes to food, theme parks have some delicious dining options, but some may require advance reservations. If your dates are flexible, you can also search online for crowd prediction calendars to find the best time of year to visit without long lines.
You don't have to plan your day down to the minute or make reservations for every meal if you prefer to go with the flow, but doing a little research before your trip will make it much better.
Don't waste money
There's no way around it, theme park vacations are not cheap. The tickets, food, souvenirs and hotel prices can come with a bit of sticker shock, but there are a few ways to keep the cost reasonable.
Most parks have multiple ticket options and you can almost always save money by purchasing your tickets ahead of time rather than at the gate. I've also found deals for Disney, Universal, SeaWorld and other parks through AAA and T-Mobile's deals app, T-Mobile Tuesdays.
Certain credit cards earn more points on theme park travel than others, and if you have a Target RedCard, your 5% discount can be applied toward Disney gift cards, which you can turn around and use to purchase tickets or for dining and shopping in the parks.
I almost always schedule a grocery delivery on my arrival day to keep my hotel room fully stocked with snacks, drinks and any essentials I may have forgotten. You'll be glad you did when you see that the sunscreen you usually pay $10 for is $20 in the hotel gift shop.
Related: Yes, you can visit Disney World on a budget: Here's how I did it
Download the app
Most theme parks have a smartphone app where you can see wait times, view maps to help you navigate the park and find out the time of the next parade. Some also allow you to store payment methods so you can use the app to make in-park purchases, mobile order food or secure dining reservations. With the introduction of Disney Genie and Genie+ at Disney World and Disneyland, downloading the app is almost a necessity if you don't want to spend your day waiting in line.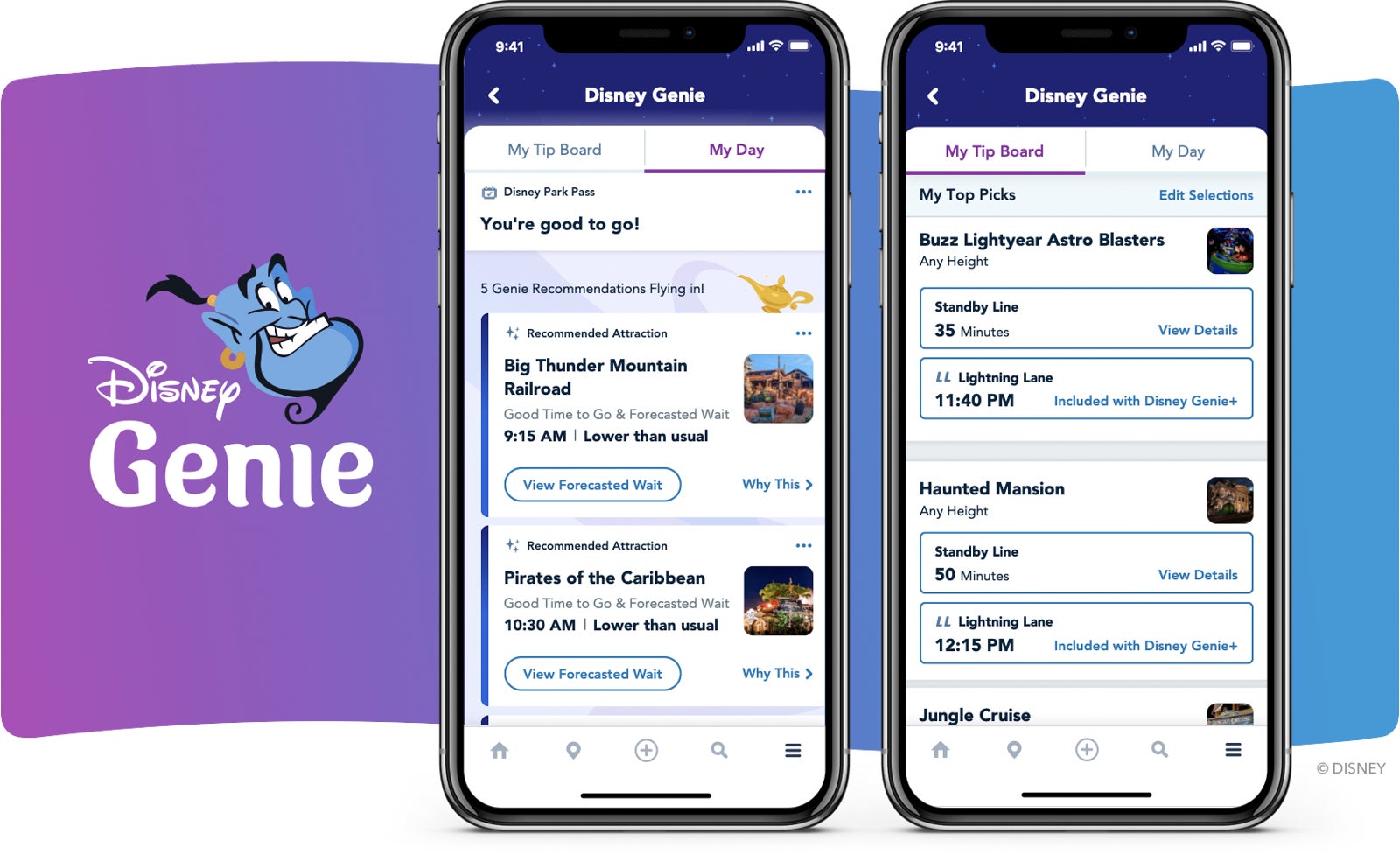 Download the park's app ahead of time so you can get familiar with the app's capabilities and know where to find information. Knowledge is power and knowing where to find the closest churro stand is pretty powerful.
Save time
Time is a hot commodity when you are trying to squeeze in all the fun that theme parks have to offer. In addition to skip-the-line services there are a few other time-saving methods I like to use during my visits.
If you are traveling with children, most theme parks offer a child swap service. At Universal Orlando, for example, many attractions have a "family room" where one parent can wait with anyone who is unable (or unwilling) to ride while the other parent waits in line and rides the attraction. Then the adults can "swap" without the second parent having to wait in line.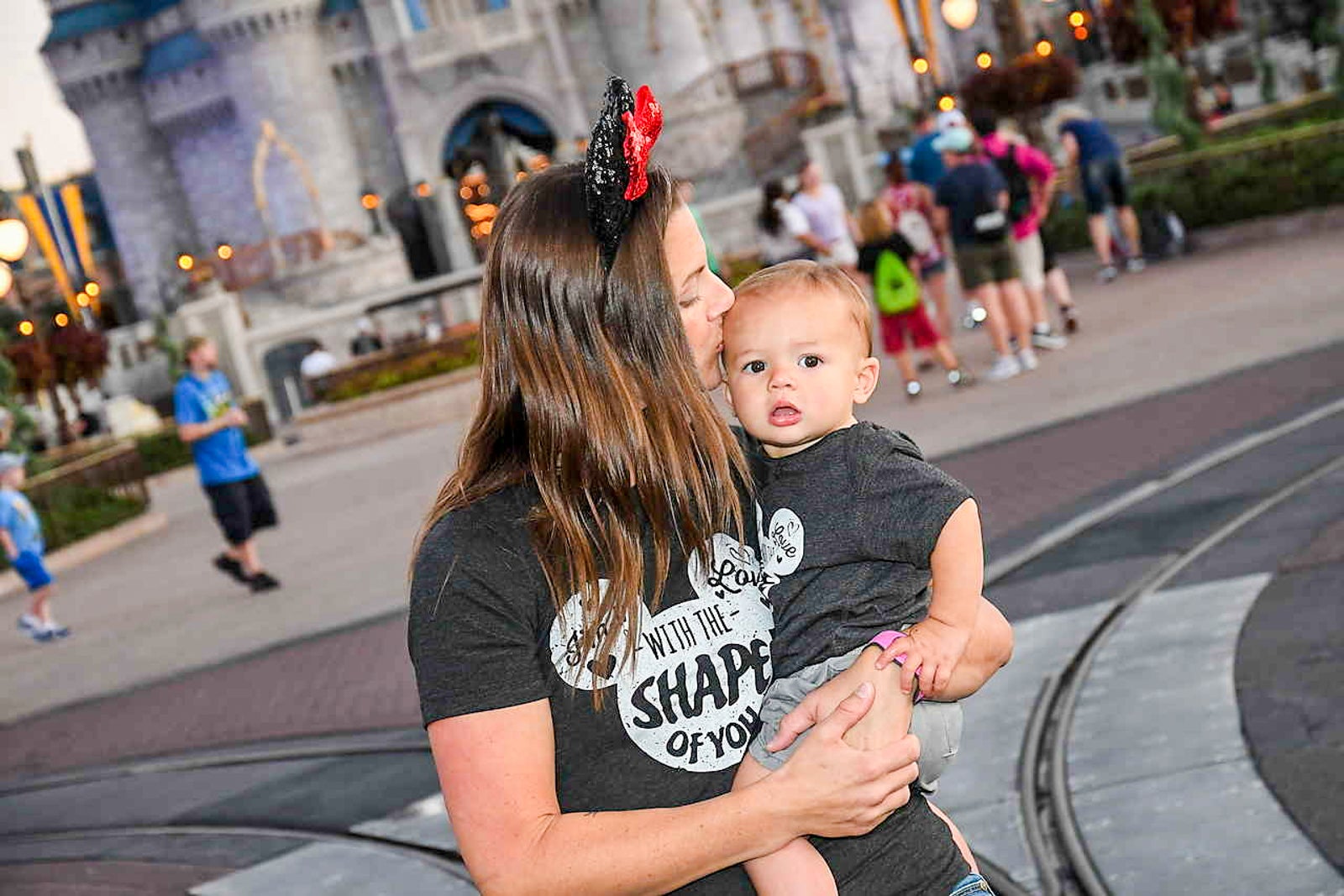 If you are traveling without kids or with older kids you can save time by using the single-rider line. Most high-demand attractions have a single-rider line to help fill all seats, but just know there is a decent chance your party will be separated. While it is a trade-off, single-rider lines typically have a much shorter wait than the posted standby wait time.
One of my favorite time-saving secrets is to combine a meal with a character meet-and-greet by booking a character meal. You can usually meet with four or five characters during the course of the session and enjoy your meal while you wait for them to visit your table instead of waiting in a long line for a photo with a character.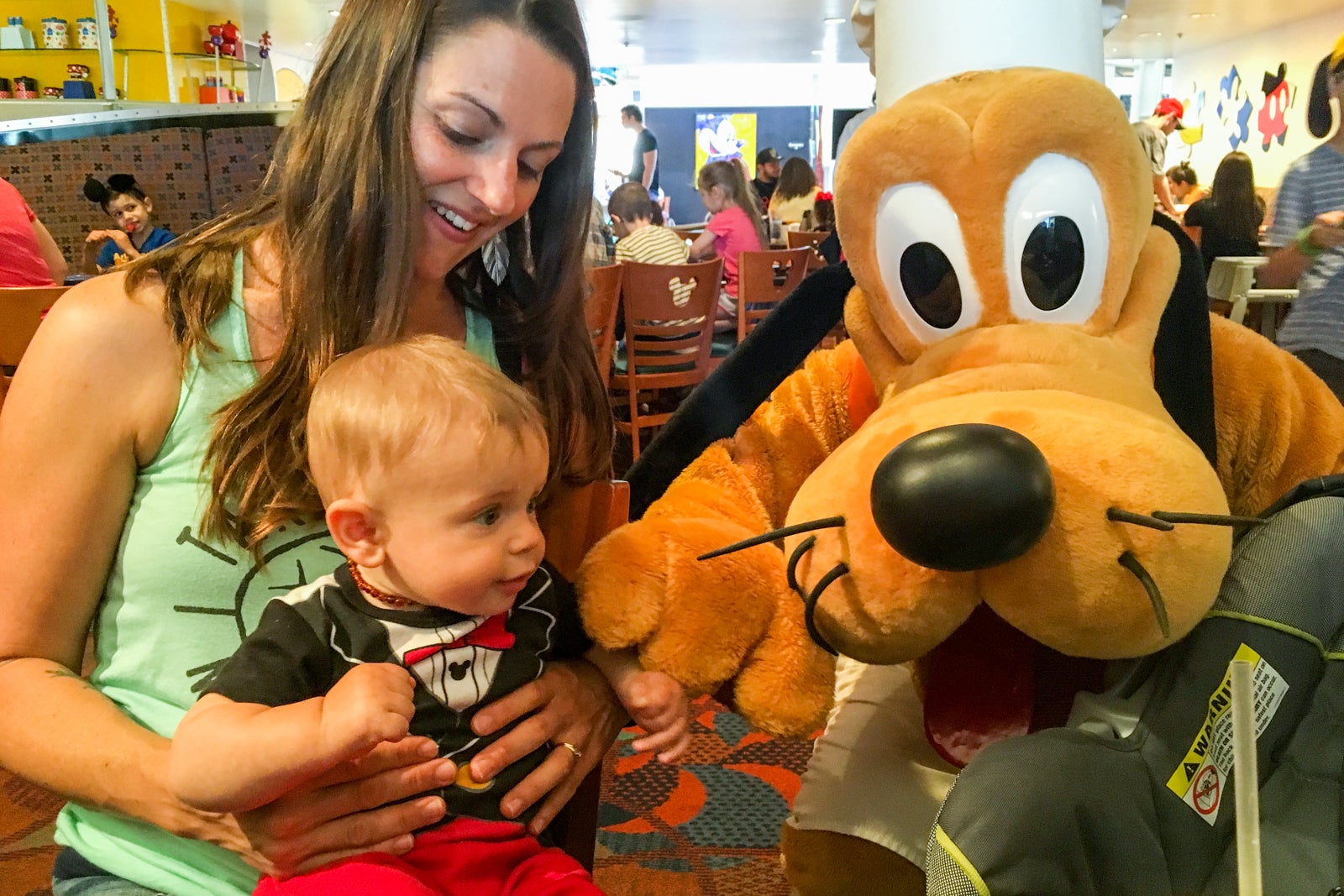 Being an early bird or a night owl helps, too. We rope dropped Legoland Florida last May and were able to knock out four or five of the most popular rides before the crowds poured in. Similarly, we waited until about 15 minutes before closing time to hop in line for Mickey and Minnie's Runaway Railway at Disney's Hollywood Studios and walked right on. Earlier in the day, the wait was upwards of an hour.
Dress the part
My theme park outfits tend to fall somewhere between the athleisure I wear when I'm working from home and what I would wear to a brunch with friends. I want to look cute, but more importantly, I want to be comfortable. You can easily walk more than 10 miles a day at a theme park. Breathable clothing and supportive shoes are your friends.
In Central Florida the weather can turn from sunny to stormy and back to sunny in the course of an hour. Be prepared and expect the unexpected. Check the weather before you leave home, and check again before you leave your hotel room for a day at the park. Pack a poncho or umbrella just in case and maybe throw in an extra pair of socks. Even on a sunny day, those socks might come in handy if yours get soaked on the log flume ride.
Gear Up
Visiting a theme park is like picking up a new sport, but only because it requires specific gear to be successful (and all that walking totally counts as exercise). Some of the items I always have with me are sunglasses, a reusable water bottle, lots and lots of sunscreen, a portable fan and an external charger for my phone. I actually found a portable fan with a built-in external charger and it's the only one that has lasted me more than a few uses.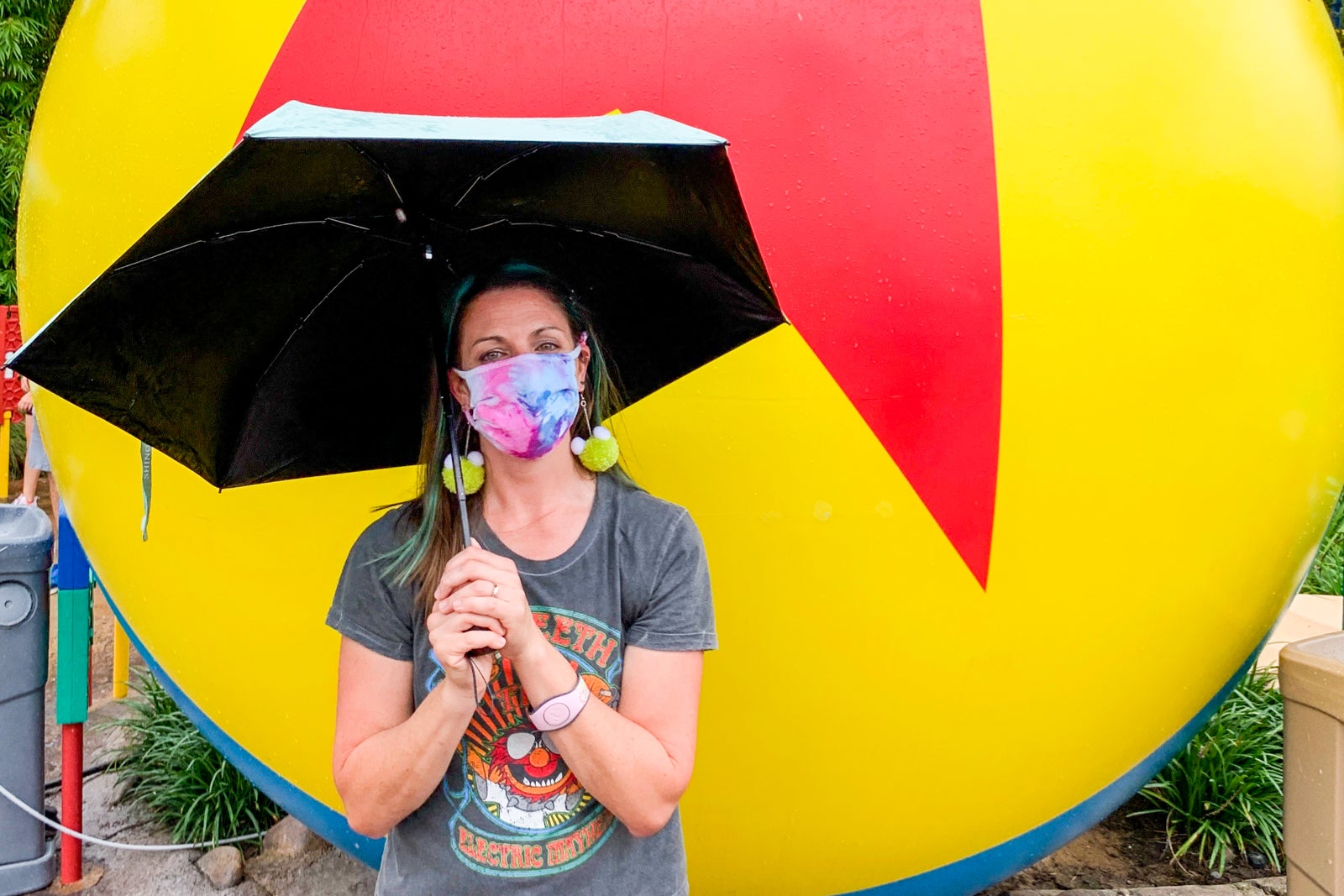 A few years ago, I randomly threw a gallon-size baggie and a few sandwich-size baggies into my suitcase before flying to Disney World. I have three kids and you never know when you'll need a bag. Now I make sure I always have some with me. They are great for half-eaten snacks, keeping your phone dry on water rides and those wet socks I mentioned.
Pack your patience (and a smile)
No matter how much planning you do, it's likely that things won't go exactly according to plan. A ride may go out of service while you're waiting in line, the parade may get rained out or it may take longer to get around than you expected.
If something does go wrong and you need assistance, a friendly smile and some patience can go a long way when speaking with theme park employees. You can't control everything that happens on your vacation but you can control how you react to it. Be flexible and don't let the little things ruin your trip.
Have fun!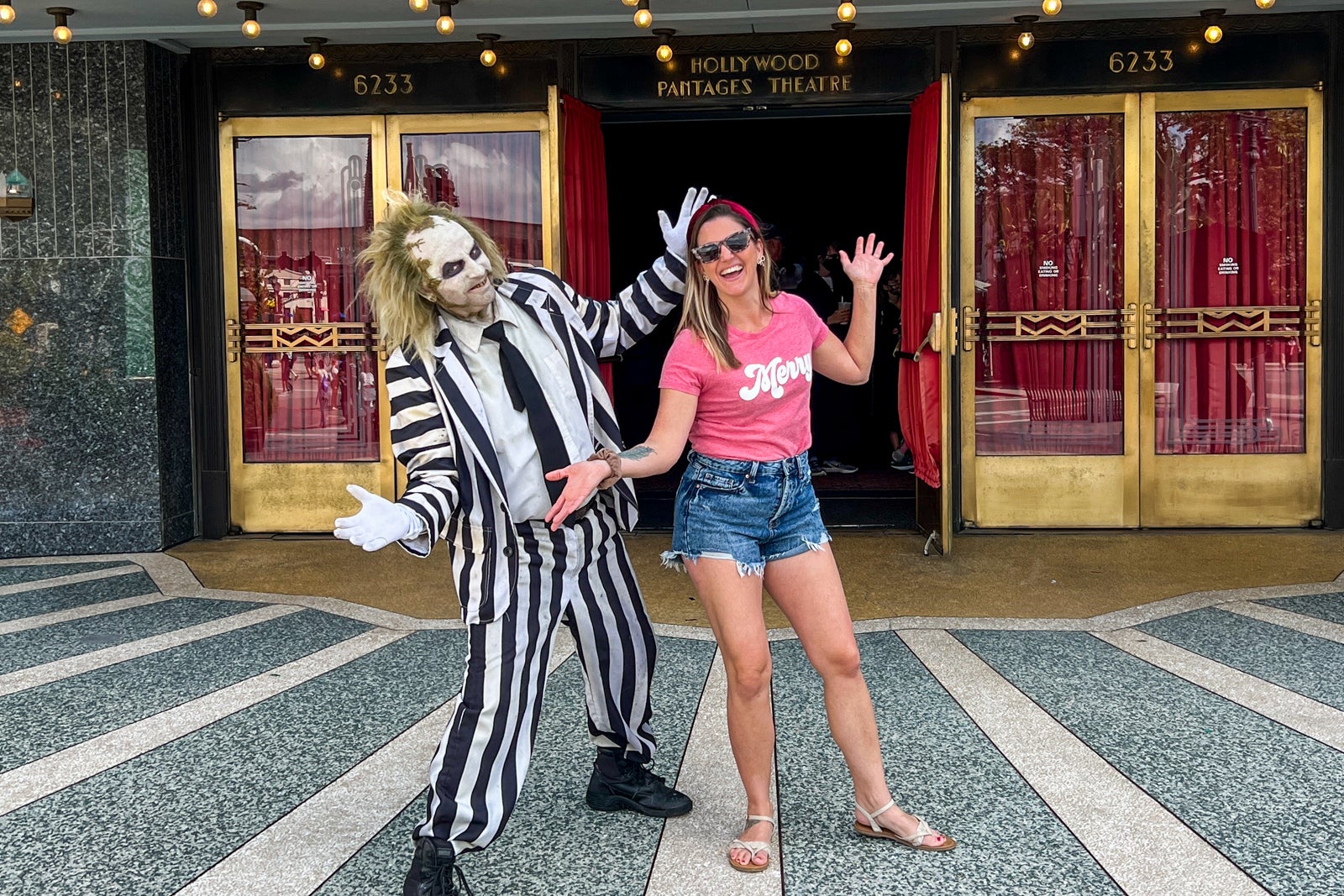 Possibly more important than anything else on this list, remember to have fun. Theme parks exist for thrills, laughs, smiles and gigantic soft pretzels, so bring a big smile — and an even bigger appetite — and you'll have a fantastic time.
Featured photo by Summer Hull/The Points Guy.