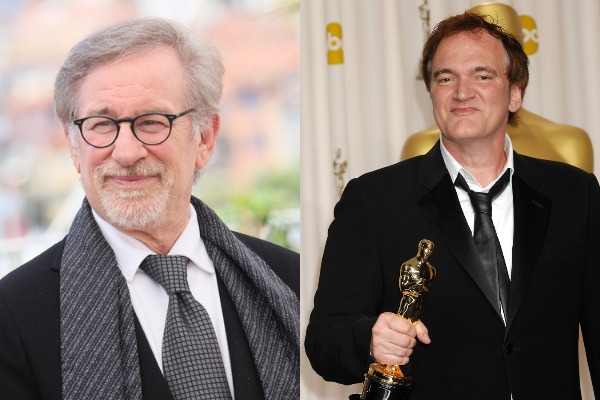 Image via Denis Makarenko / Shutterstock.com and Ga Fullner / Shutterstock.com
Director Steven Spielberg's 1997 video game Director's Chair, launched to coach directors through the filmmaking process, has been rebooted with a choose-your-own-adventure spin.
In the original game, players would work with problems that arise on set and create a film through footage shot by Spielberg himself, per
Vice
.
For the new version, worked upon by Carnegie-Mellon University lecturer Paolo Pedercini, players will pick options from the pre-recorded footage, with
Quentin Tarantino
as one of the main characters. The game also stitched together pre-recorded clips of Jennifer Aniston and Spielberg himself.
The concept is similar to Netflix's Black Mirror movie
Bandersnatch
, where viewers can make decisions which lead to unique endings. So, start your adventure
here
.
📽️New(ish) Release
Steven Spielberg's Director's Choices

An interactive movie made with bootlegged footage from a terrible '90s CD-ROM.

Starring Quentin Tarantino, Jennifer Aniston, Penn and Teller.https://t.co/Q0453nXD2O pic.twitter.com/pVYROFpaMO
— Paolo Pedercini (@molleindustria)
August 8, 2020
[via
Vice
, cover image via
Denis Makarenko / Shutterstock.com
and
Ga Fullner / Shutterstock.com