Yesterday, Nintendo of America made a surprise announcement — that a Nintendo Treehouse Live event would take place today, Friday, July 10th. In addition to showing off Paper Mario: The Origami King, Nintendo also stated that they would "feature a first reveal and gameplay for a title in a franchise new to developer WayForward!" Later the same day they clarified that the new title would be "based on a third-party property." Today, we know what that third-party property is — and it's Bakugan.
 
Bakugan: Champions of Vestroia is exclusive to the Nintendo Switch and will be ready for battle on November 3rd. 
From a press release issued by Spin Master:
"Published by Warner Bros. Interactive Entertainment, produced by Spin Master and developed by WayForward, the Bakugan: Champions of Vestroia video game will take players on a journey through an original story expanding on the hit TV series and toy franchise. They can create and fully customize their Brawler to fight side-by-side with the mysterious alien Bakugan as their human partner in battle. The game features a fully navigable 3D world divided into different districts each with dedicated battle arenas. Players can interact with other characters, go on quests, and explore with their Bakugan friends. They can also test their brawling skills online in head-to-head multiplayer against friends or players from the around the world to become a true Champion of Vestroia.

A physical Deluxe Edition pack, featuring the video game, an exclusive Ultima Dragonoid™ toy which transforms into a fierce Bakugan, Ultima Dragonoid trading card, Ultima Dragonoid metal gate card, plus two powerful BakuCores™ will also be available at launch."
If the company Spin Master sounds vaguely familiar, it might be due to our previous coverage. In May of this year, former president and COO of Nintendo of America Reggie Fils-Aimé was voted onto Spin Master's board of directors. Reggie even tweeted out the following message after today's announcement:
My past and my present collide with #Bakugan on #NintendoSwitch. Congrats to @SpinMaster, @wbgames and @WayForward! Can't wait to try it out! get the details on #NintendoTreeHouse

— Reggie Fils-Aime (@Reggie) July 10, 2020
 
Bakugan: Champions of Vestroia may not have been the game you were expecting to see today during Treehouse Live, but it's a big and welcomed surprise for the Bakugan fandom. Thankfully, we don't have to wait too long to explore Bakugan: Champions of Vestroia for ourselves when it launches on November 3rd.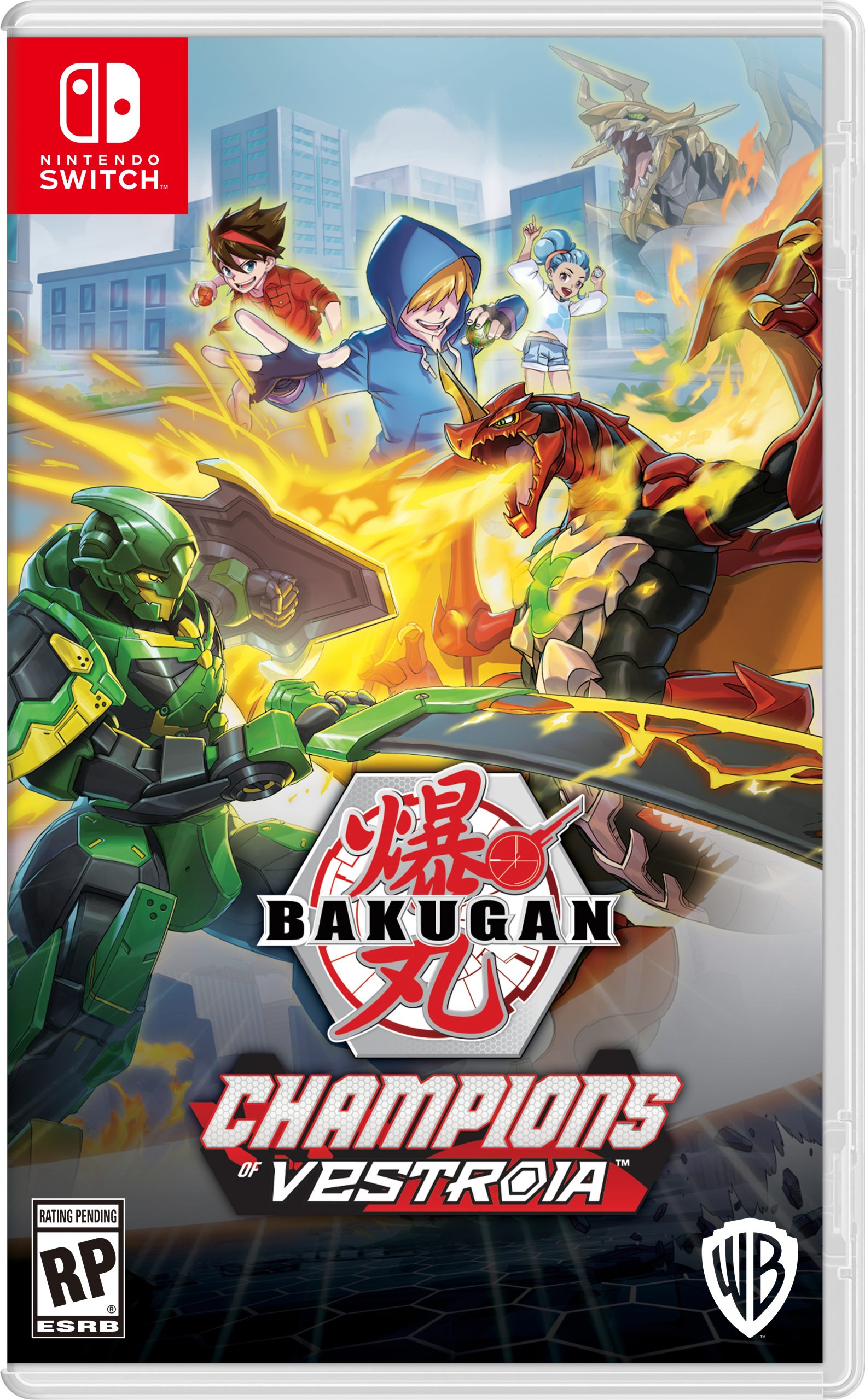 The post WayForward's surprise title is Bakugan: Champions of Vestroia, coming to Switch November 3rd appeared first on Nintendo Wire.