Activities for kids who love tennis. Check out how to become a ball person and find out what happens at Kids' Day.
If you are an American tennis-lover, you've likely known that Labor Day is dedicated to watching the US Open in Flushing Queens. I've been to the event a few times and it's awesome. This year will be a little different, and we're staying up to date on the event and family opportunities.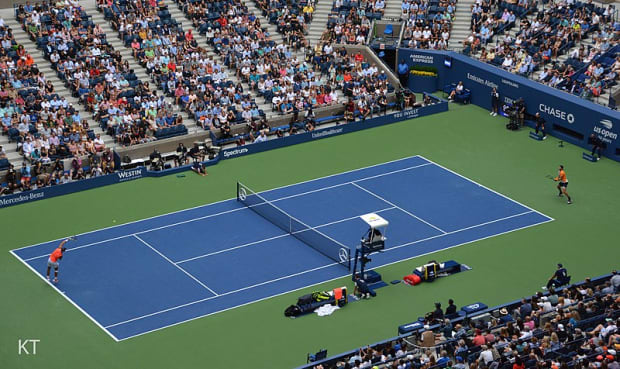 Information about the 2020 US Open
This year the US Open will take place from August 31 to September 13, 2020. This year the event will take place without fans. 
The United States Open Tennis Championships harkens back to 1881 is a hard court tennis tournament and part of tennis' Grand Slam. This will be the first year without a crowd, but I know it will still be wildly popular on TV.
This year the US Open will feature the men's and women's singles main-draw events, each with the traditional 128 players, and men's and women's doubles events, with 32 teams in each competition (down from 64 teams). In addition, The Western & Southern Open will be played right before the US Open with its traditional format in men's and women's singles, an increased draw of 48 for the men's and women's qualifying tournaments (up from 28 and 32, respectively), and an increased draw size of 32 teams for men's and women's doubles (up from 28 teams).
That's a lot of tennis. 
Get more details about the event here www.usopen.org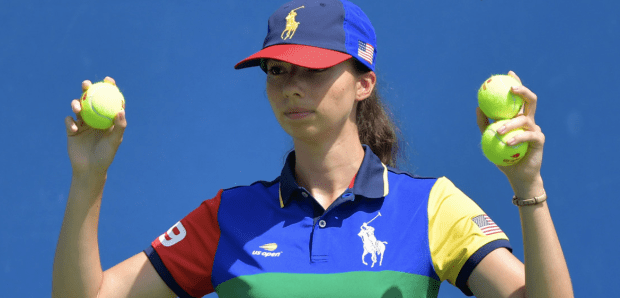 Ballperson Tryouts for US Open 2020
NOTE: Registration has been extended and will close on Monday, July 6, at 3 p.m. ET. 
To be considered, submit a video of yourself answering the question: "Why do you think you should be a US Open Ballperson?"
While it's not required, feel free to show off your physical ability in addition to your personality in your 2-3 minute video.
This year, ballpersons must be over 18 as of Aug. 15 to be considered and must be available to work the tournament dates listed above. 
Prospective ballpersons will be evaluated ONLINE by US Open officials on their running, throwing and catching skills. US Open ballpersons are paid an hourly wage of $15. A normal day is approximately 8 hours and includes a meal break. Another perk? You get a cool Ralph Lauren uniform to keep!
Normally, 80 kids will get an awesome summer job from this program.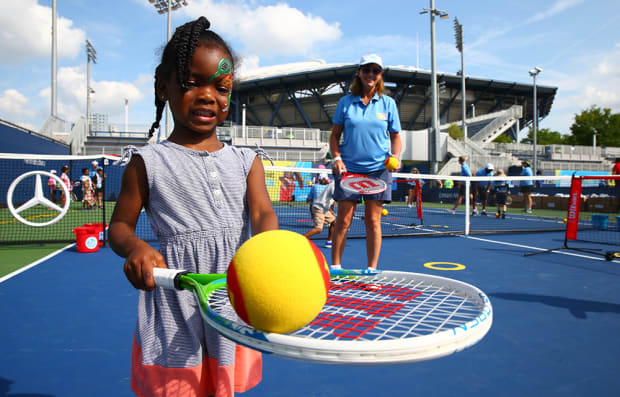 Kids Day at the US Open
Each year there is a family festival as part of the tennis tournament. Activities include tennis on 14 courts, and a wide range of interactive activities for children of all ages and skill levels organized by Net Generation.
Net Generation, official youth tennis of the USTA, is a celebration of a game where no one sits on the sidelines. It's easy to learn and tailored for all ages and abilities, giving kids a game that will help them build friendships and learn skills they'll use for life. This year kids will need to watch the fun online. 
Get more information about Net Generation here.
Momtrends was not paid for this post.