— Recommendations are independently chosen by Reviewed's editors. Purchases you make through our links may earn us a commission.
If you're the kind of person who owns a gooseneck kettle and weighs out coffee in grams, chances are you're constantly on the hunt for the best beans. That's where coffee subscriptions—like our favorite from Counter Culture (available at Counter Culture Coffee)—fit in. These services can deliver a constant stream of new and interesting beans right to your door, and the best of them tailor your deliveries so you'll always get coffee you'll love.
But there's no one-size-fits-all. Whether you prefer a specific roaster like Blue Bottle, Stumptown, or Verve, or perhaps you want a service that collects coffee from independent roasters, you have options to choose from. For the truly adventurous and coffee-obsessed, some services even provide blind tastings designed to help you expand your palate.
In our first round of testing, we considered a total of 27 different subscription services and ultimately tried seven of them, each of which take a slightly different approach to delivering fresh coffee to your doorstep. When we revisited some of the coffee subscriptions for our latest round, we compared notes from the previous testing and added nine newcomers in the ranking. All of the services offer delicious coffee, but some definitely go above and beyond.
Here are the best coffee subscriptions we tested, in order:
Counter Culture
Angels' Cup
Blue Bottle
White Tale
Driftaway
MistoBox
Devoción
Intelligentsia
Trade Coffee Co.
Atlas Coffee Club
Phil & Sebastian
Stumptown
Bean Box Co.
Free Coffee Box
Craft Coffee
Illy
Nomad Coffee Club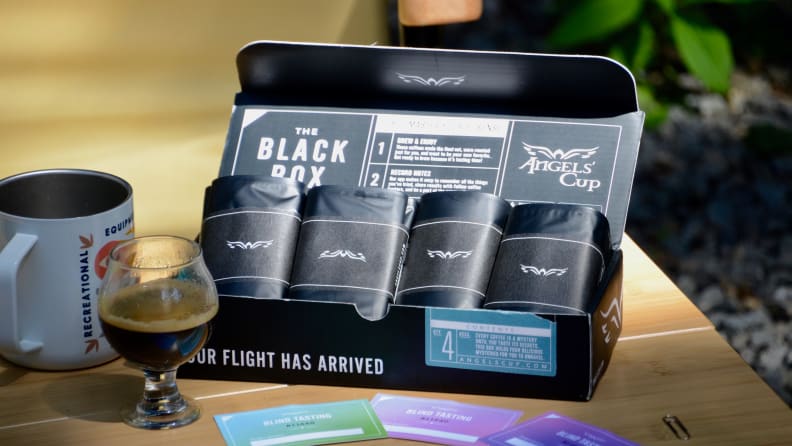 How We Tested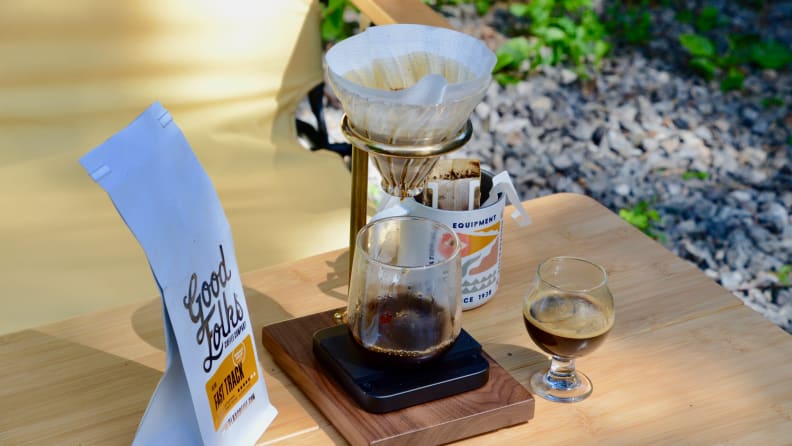 The Testers
I'm Ben Keough, and I've been testing and writing about consumer tech and home goods for more than a decade. I previously served as Reviewed's Editor in Chief of News and Features, where I covered everything from new oven announcements to cutting-edge developments in digital camera sensors. I also owned and operated the number-one rated specialty coffee shop in Da Nang, Vietnam's third-largest city. There, I converted my love for drinking coffee into a passion for making coffee, and learned what it takes to produce a perfect cup. I visited coffee farms, participated in cuppings, and selected beans for commercial use.
And I'm Valerie, the staff writer for Kitchen and Cooking at Reviewed. I've tested the best coffee makers and espresso machines, and written about fun coffee drinks you can make right at home. From novice coffee drinker to sophisticated coffee gear tester, my journey through the coffee world makes me a suitable candidate for judging these beans. I can explain the ins and outs of each service to help you make the right choice.
The Tests
It's difficult to scientifically test the quality of coffee, since taste is ultimately subjective. With that in mind, we didn't rate these services on the quality of the coffee they delivered (although all of them delivered very good to excellent coffee, according to our palates). However, there are still plenty of factors that make one coffee subscription service superior to another.
Off-roast time—the amount of time that elapses between roasting and delivery—is incredibly important. Since coffee begins to lose flavor and aroma almost immediately after roasting (even in a sealed bag), quick delivery is essential if you want to taste each bean at its peak. So we kept detailed logs of roast, shipping, and delivery dates, which gave us a good picture of how quick and reliable each service is overall.
We also tested to see how customizable the subscription is, and how well it tailors subsequent deliveries to your taste. Ideally, a subscription service should learn what you like and don't like, and after a while deliver perfect matches on a regular basis. Some services go further in this regard than others, and some—like Angels' Cup—use an entirely different approach that completely bypasses user feedback.
Customer service is also key, so we sent a question to each company and kept track of how long it took them to respond and how polite, personable, and informative their replies were. we took stock of the instructional material included with each shipment. Some subscriptions provide only the bare-bones stats for each coffee—country, varietal, tasting notes, and altitude—while others go much deeper, detailing the stories of the farmers who grew the coffee, the history of the region, and the sourcing process.
For each subscription we tested, we signed up anonymously (to prevent the companies from treating us differently than regular customers) and received two rounds of deliveries, to ensure that the results were repeatable and to test whether the service learned from our feedback.
Subscription Pricing
Pricing varies widely between subscriptions. Some offer discounted rates for customers who pay up front for a number of deliveries in advance. Others offer gift subscriptions that are sometimes (but not always!) less expensive than per-delivery orders.
In the chart below, we break down the typical cost for each subscription mentioned in this guide for single deliveries, plus three months, six months, and 12 months of deliveries at the most advantageous rate.
Over the years, we've noticed some price fluctuations and updated the chart accordingly. Blue Bottle, Angels' Cup, and many other services have dropped in price, likely to remain competitive in an increasingly crowded market, whereas Driftaway and White Tale have raised their prices but have started covering shipping fees.
What's Specialty Coffee?
"Specialty coffee" is the buzzword that many popular coffee clubs like to use—but what exactly is it?
The term "specialty coffee" was coined in 1974 by industry advocate Erna Knutsen in an issue of Coffee & Tea Trade Journal to describe the highest grade of coffee beans produced in micro-climates that, accordingly, produce the best flavors. Specialty coffee first became popular in Australia, though in recent years it has been gaining popularity in the Americas, too. Industry trade group Specialty Coffee Association sets the standard for specialty coffee at every stage of production, including water quality, brew strength, and allowable bean defects.
Unlike corporate coffee buyers that source coffee beans on an industrial scale, specialty coffee distributors usually buy from small-scale growers or grower cooperatives, and provide a higher degree of transparency to consumers.
Single-Origin vs. Blend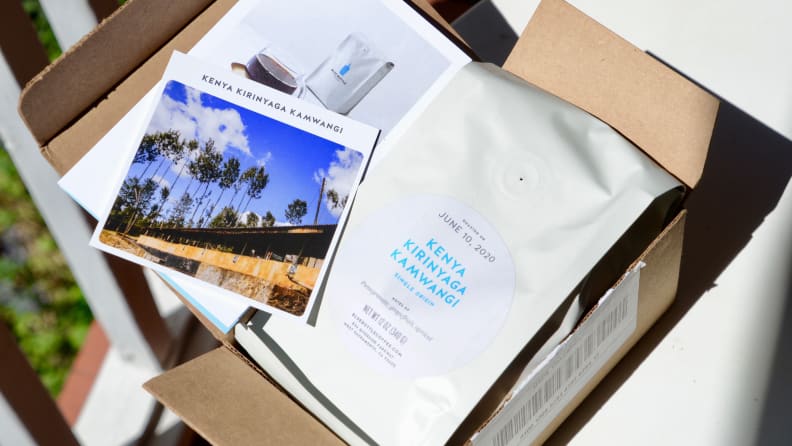 Make no mistake, we think blends are the most economical choice when it comes to day-to-day coffee consumption. However, if you're interested in the nuances of flavor, exploring single-origin may help you refine your palate. If you're paying less than $20 per 12-ounce bag, you can usually expect blends that contain more than one variety of beans. Highly graded varieties, like Bourbon, Caturra, as well as the rarest Maragogipe, will cost you a lot more money—I wouldn't recommend consuming them on a daily basis.
Typically, the most sought-after beans are single-origin coffees with their names or growing regions labeled. Some famous varieties, such as Bourbon, are vulnerable to coffee leaf disease and therefore yield low volume—which is why they're priced higher than the less susceptible varieties such as Caturra, Catimor, or other hybrids.
Understanding this can help you choose your coffees wisely, and to avoid overpaying for average blends.
However, some beans that are labeled as "single-origin" can be a blend, as one geographical location can grow more than one variety of coffee. To know what exactly you're paying for, look for varieties or ask customer support for the exact varieties in the bag.
---
Other Coffee Subscriptions We Tested
More Articles You Might Like