You'll now have to wait until October to sail out of Miami on Scarlet Lady — the first ship from startup cruise line Virgin Voyages.
The new cruise brand backed by Richard Branson on Wednesday said it had canceled all initial sailings of the vessel out of Miami scheduled for late September and early October.
Scarlet Lady now will begin sailing out of Miami on Oct. 6.
For more cruise news, reviews and tips, sign up for TPG's new cruise newsletter.
If this sounds like a story you've read before, it is.
Virgin Voyages has now delayed its official debut in Miami six times. Scarlet Lady initially was scheduled to sail its first "sneak-a-peek" voyages with paying passengers out of Miami in March of 2020. But Virgin Voyages has delayed the ship's big reveal party in the city every few months since then. 
All of Scarlet Lady's delays have been blamed on COVID-19, which has shut down most cruising around the world for the past 16 months.
While its Miami debut now has been delayed until October, Scarlet Lady will go ahead with a brief, previously announced series of short sailings out of Portsmouth, England, in August. The trips are available to U.K. residents only.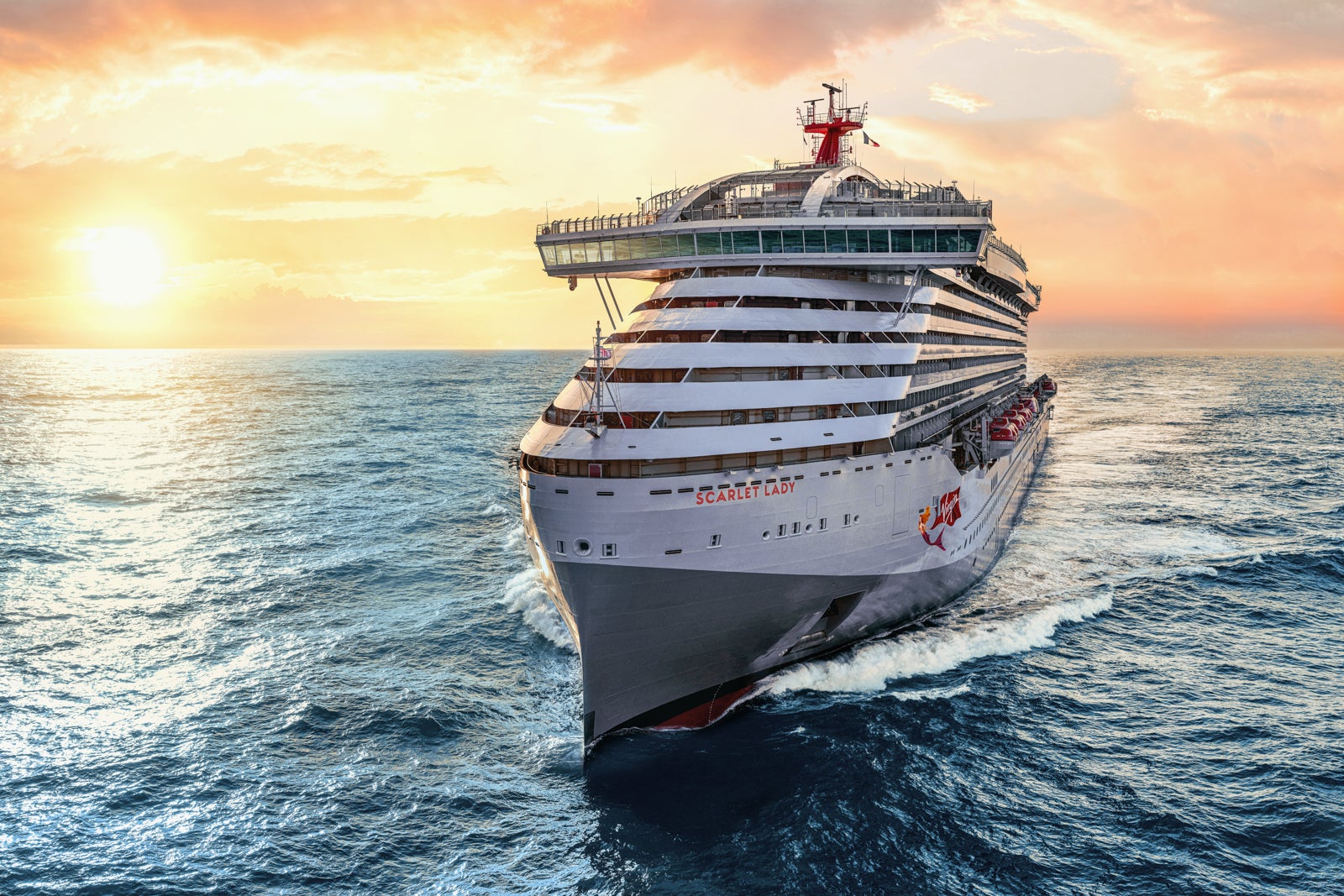 In addition to delaying Scarlet Lady's Miami debut for the sixth time, Virgin Voyages on Wednesday canceled six more months of sailings of its second vessel, Valiant Lady.
The canceled voyages on Valiant Lady include all sailings scheduled to depart between Nov. 14 and May 1, 2022.
Recently completed at a shipyard in Italy, Valiant Lady is similar in size and layout to Scarlet Lady. It originally was scheduled to begin sailing in Europe in May of this year before moving to the Caribbean in November. It's now scheduled to skip both its initial Europe and Caribbean deployments and begin sailing out of Barcelona on May 15, 2022.
Virgin Voyages has been offering customers with bookings on canceled sailings a choice of a full refund or a credit for a future cruise. Those who choose the credit have been getting 200% of the amount they paid to apply to a future sailing. Those who choose a refund have been getting a 25% credit toward a future cruise in addition to all their money back.
Such refunds and credit terms, notably, are more generous than what we've seen over the past year from other cruise lines.
The latest delay from Virgin Voyages comes even as a growing number of cruise lines restart cruises in North America and Europe — albeit with very few ships. Celebrity Cruises, Royal Caribbean and Carnival Cruise Line are among lines that just have restarted a limited number of sailings out of Florida in recent days.
The debut of Virgin Voyages was one of the most anticipated cruise industry events of 2020. The line had been promising to shake things up in the cruise world with the arrival of Scarlet Lady.
Able to carry 2,770 passengers at double occupancy and 17 decks high, Scarlet Lady was designed to cater to a hipster crowd with everything from a tattoo parlor and drag queen brunches to a colorful karaoke lounge. To ensure a proper party vibe, it also was designed a kid-free travel zone, with no passengers under the age of 18.
Virgin Voyages is going after travelers who might think themselves too cool to cruise. To that end, Scarlet Lady is eschewing buffets, dress codes and big Broadway-style theater shows in favor of interactive dance parties, DJ sets, "microplays" and late-night games of dodgeball.
Planning a cruise? Start with these stories:
Featured image of courtesy of Virgin Voyages