2020 has been an interesting year, to say the least. And while the east coast bore the brunt of COVID-19, it's safe to say we've been pretty happy over here, being able to continue to embrace the best of our cities.
So, to help you keep doing just that, we've teamed up with DiDi to serve up the city's best date activities to get you out and about — with a special someone or just with your mates. Read on to start making plans (plus a chance to score discounted rides), and rest easy knowing  DiDi's safe and affordable rides are here to help you embrace date nights once again. 
Mix Up Your Mini Golf
It looks like regular mini-golf just won't cut in 2020, with Glowing Rooms recently unveiling its out-of-this-world mini-golf rooms, designed by two German artists using glow in the dark paint and 3D special effects. Pro or novice, you're sure to have a killer time here with hidden courses, and spectacularly themed rooms that will have you putting in space, under the sea, next to superheroes and even in Australian landscapes.  
Indulge In A Staycay
With a quick trip to Bali off the cards, there's never been a better time to become a tourist in your own city with a staycay in some of Perth's best hotels. From boutique beauties such as Quay Perth, the heritage charm, and sophistication of Tradewinds or the uber-trendy Alex Hotel, there's no denying Perth has an irresistible selection on offer. Whether you're keen to dump your bags and jump in a DiDi to get around town to indulge in fine dining and bar hopping or you're more of a dress down and robe up for some room service kind of guest, nothing beats a killer staycay.
Hit Up The Latest Gamer Museum
Whether you or your partner are avid gamers or you merely dabbled in a little Gameboy action in the 90s, The Nostalgia Box is a must-visit video game and console museum you won't find anywhere else in Australia. Home to over 100 video game consoles dating from the 1970s all the way to the early 2000s, you're sure to get a blast from the past at this quirky museum. And in case you were wondering, yes there's an interactive area where you can battle it out on classics like Mario Kart and Pac-Man.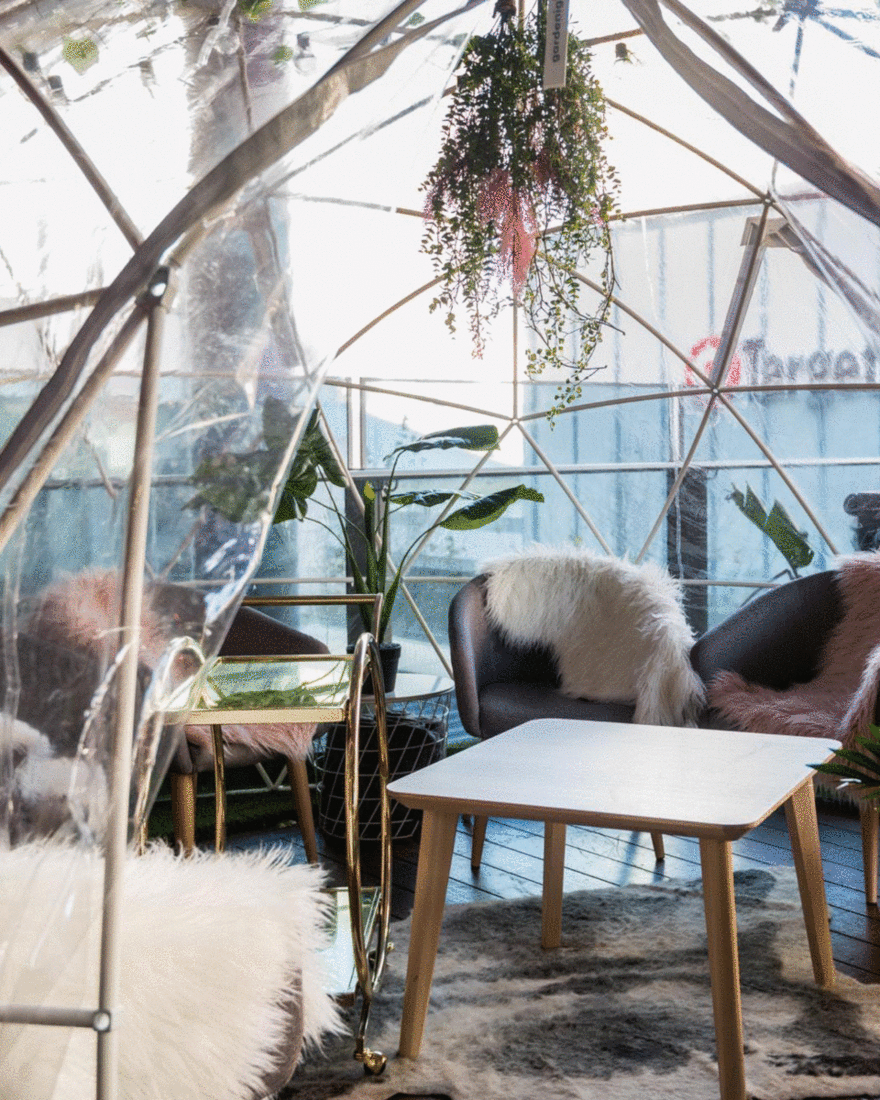 Get Your Hands Dirty
Nothing says romantic date night like a pottery workshop, right? So get your creative juices flowing down at House of Hobby and dabble in everything from candle making, pet drawing classes, tarot reading, and pottery. Plus, not only does every booking include all the materials you'll need to put your creative hands to work, but it also includes bottomless booze. Because what's better than watercolour with wines and pottery with prosecco? Our thoughts exactly. 
Get Cosy In An Igloo
If you're looking for a truly unique dining experience, you can't go past the rooftop igloos at The Aviary. Complete with fur rugs, mood lighting, and plenty of ambient rooftop tunes, it's essentially impossible to have a terrible time cosied up in one of these bad boys. Each booking is for two hours and includes house beer, wine, and cocktails along with some of the Aviary's signature bites like chicken wings, salt and vinegar squid, and more. If you're keen to take full advantage of the boozy two hours, give the dreaded role of 'designated driver' the flick and rest easy knowing you can get home safely with DiDi.
Amp Up The Winter Vibes
Look we're just going to say it, it's impossible to go wrong on any date that involves lots of food, lots of booze, and epic tunes, which is why the Winter Hall at The Rechabite is always a win. Decked out with long German beer tables, festoon lighting, and loads of pine trees to really set the dark wintery scene, there's no better place to devour an epic feed. Make sure to opt for the $45 Winter Feast menu for two, complete with grilled flank steak with Sichuan peppercorn rub and Chinese BBQ sauce, cucumber and lychee salad with vermicelli, chicken wings, Thai style peanuts and lotus buns with sambal. Bargain.
To make it easy for you to plan your next date whilst on the go, we've partnered with the DiDi app to bring you cheaper rides to some of our favourite spots. Search 'URBANLIST' in the DiDi app to view ten of our top destinations in Perth. From 2 - 16 July, DiDi's making trips to those locations extra affordable with 15% off (up to $20), so you can make it a cheaper, more affordable date. *T&Cs apply
Image credit: Glowing Rooms
Editor's note: This article is sponsored by DiDi and proudly endorsed by Urban List. Thank you for supporting the sponsors who make Urban List possible. Click here for more information on our editorial policy.