[Click here to view the video in this article]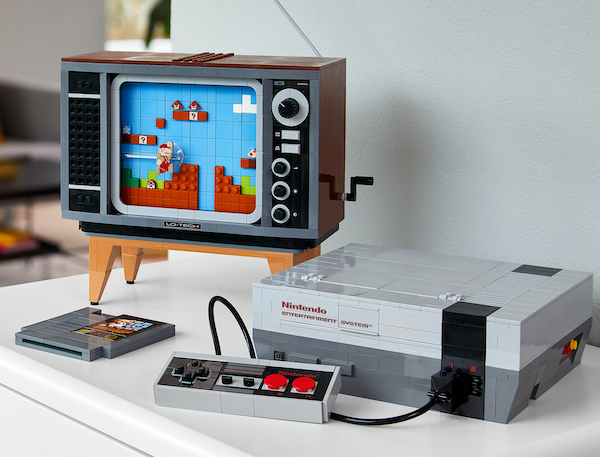 Image via LEGO
The
stay-home period
has made it incredibly clear that even when he's all grown up, Jack shouldn't be faced with all work and no play. The LEGO Group has begun fulfilling this innate need to wind down creatively, first with
buildable art posters for adults
that recreate portraits of The Beatles and the work of Andy Warhol, and now with a realistic replica of the retro Nintendo Entertainment System to celebrate the 30th anniversary of the Super Mario franchise.
The intricate
NES Building Kit
is incredibly satisfying to look at, and even has an interactive game screen. Produced in partnership with Nintendo, it features 2,646 pieces comprising an NES console model with an opening Game Pak cartridge slot built with a locking mechanism, a retro television with the first level of Super Mario Bros. World scrolling in 8-bit, a controller with a connecting cable and plug, as well as a cartridge.
Gaming enthusiasts can move Mario across the screen with a crank, and even have the character overcome obstacles, fend off enemies, and react to power-ups in level 1-1 by scanning a LEGO® Mario™ action brick from the LEGO Super Mario Starter Course.
The 80s-style, mechanically-functional NES Building Kit—along with the entire LEGO Super Mario range—will be available to purchase at LEGO retail stores and
LEGO.com
at an estimated price of US$229 from 1 August 2020, before arriving at leading retail stores worldwide in 2021.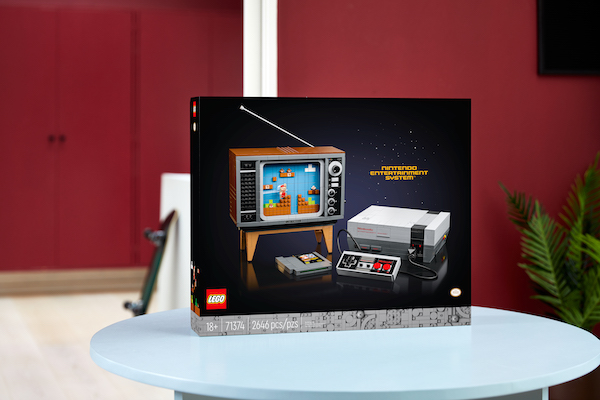 Image via LEGO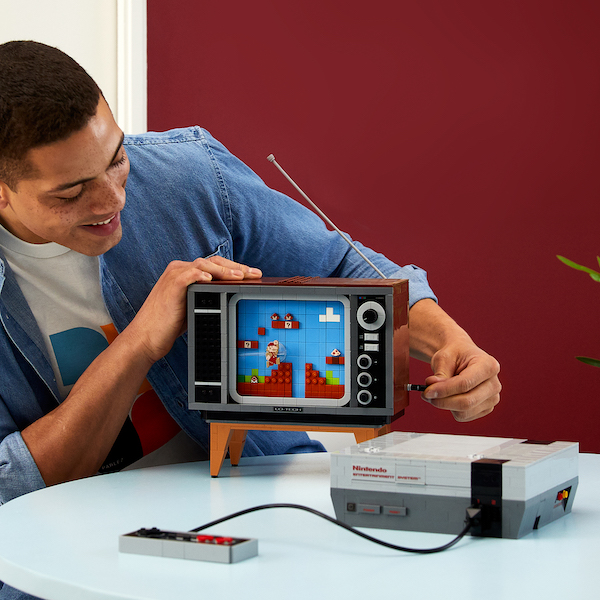 Image via LEGO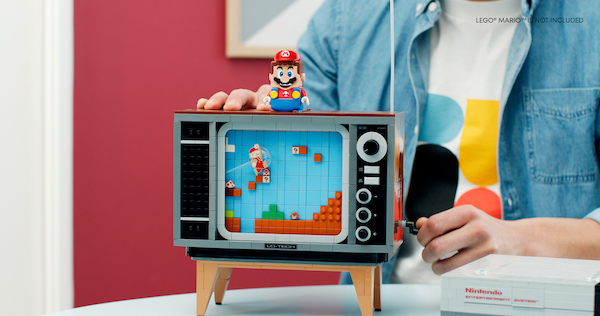 Image via LEGO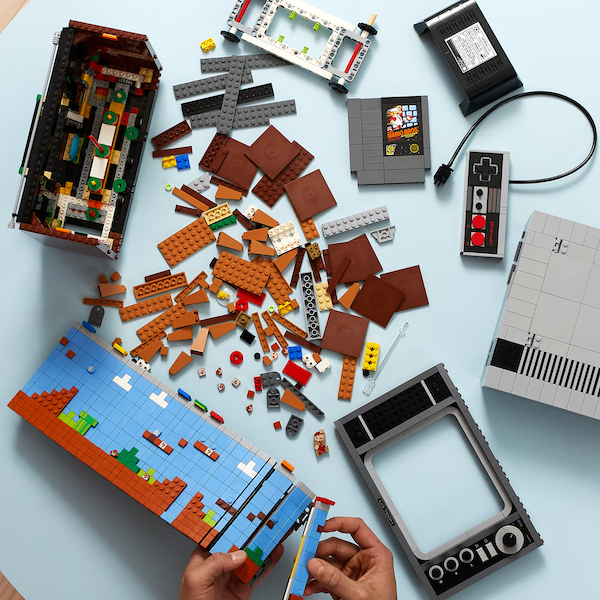 Image via LEGO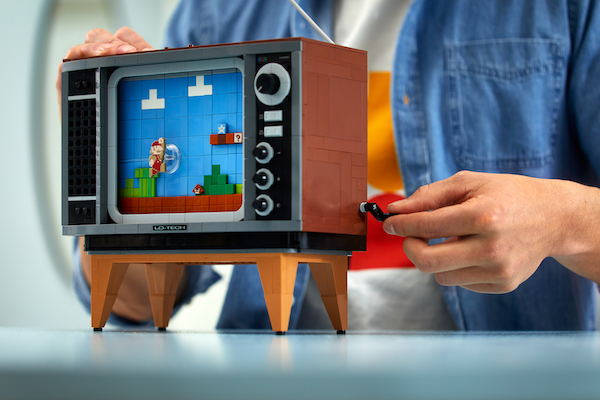 Image via LEGO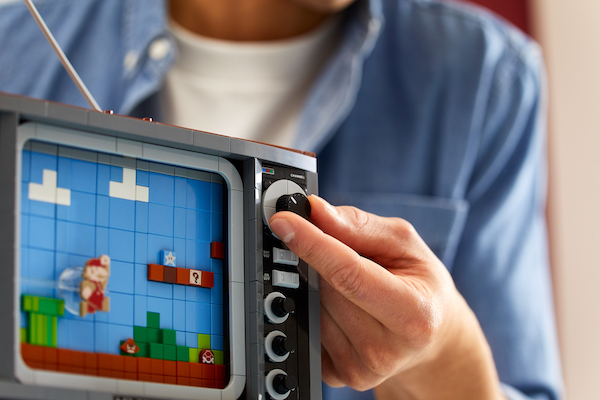 Image via LEGO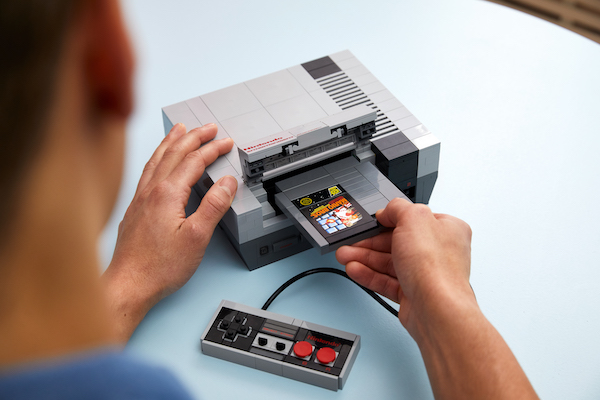 Image via LEGO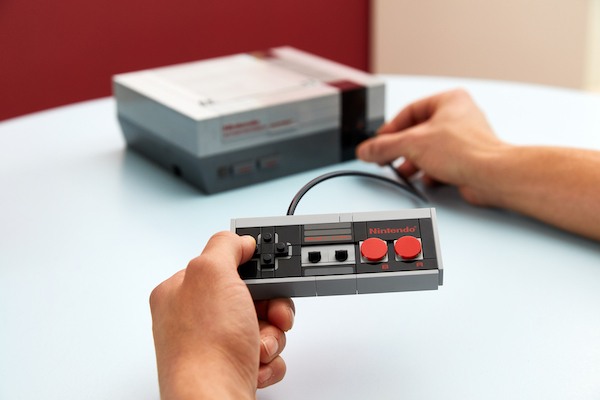 Image via LEGO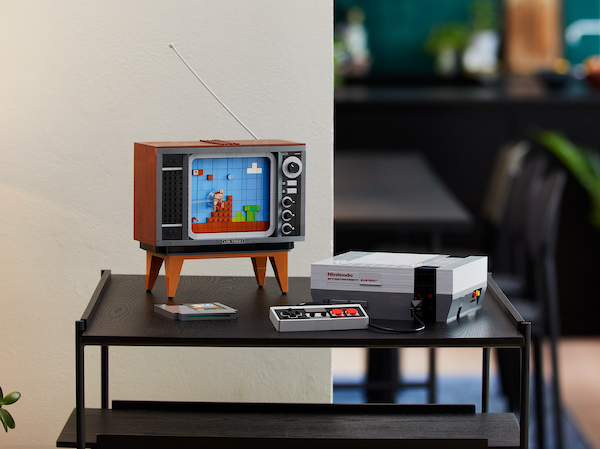 Image via LEGO
[via
CNET
, video and images via
LEGO
]