In a two-hour-long Twitch stream, ID@Xbox revealed news, game trailers, announcements, developer interviews, titles releasing on Xbox GamePass, and much more.
In its meteoric rise to the main stage, Indie Gaming has seen many new layers of support over the past few years. ID@Xbox sees Microsoft join the party of Indie games with layers of support.
The ID@Xbox showcase was streamed live on Twitch and featured many Indie Gaming announcements from Xbox, as they plan to fully support the landscape and give Indie developers the tools they need to create and thrive on their platform. In an interview with Head of Game Creator Experience Sarah Bond, she outlined the process an indie developer must go through to develop on their hardware. "Just reach out," she said in regard to how a developer would start the process of indie game creating. If a developer wants, all they would have to do is go to their site and submit a game concept if it is approved you receive two development kits to work with, streamlining the process for independent developers, Bond explained. If the game is finished you can also have access to updating the game on the Xbox servers.
"Developers love GamePass, it drives discovery," Bond said, as the service gives fans the ability to try out their games with no extra charge. "We are committed to marketing these games," Bond concluded, showing utmost support for the indie game developer community. ID@Xbox Indie games are prominently featured on the Xbox GamePass dashboard homepage.
The first round of game trailers ID@Xbox featured many titles and some surprising additions with:
Lightyear Frontier
The Wandering Village
Lab Rat
RPG Time! The Legend of Wright, which sees players dive into a hand-drawn adventure as a game developer, with a unique art style synonymous with a children's activity coloring book. This fresh style of game is due to arrive in the Winter.
Next up on the ID@Xbox showcase is OlliOlli World, a skateboarding-focused action-adventure side-scrolling game with a plethora of customization options. This title and its creative art style are also arriving in the Winter.
Inked: Tale of Love, a narrative-driven title that guides the player through puzzle scenarios reminiscent of older Legend of Zelda titles. The art style is inspired by the hand drawing of a ballpoint pen. The player has to guide the hero through trials and tribulations to find his lost love. While previously released on mobile and Steam in 2018, this announcement is of a port to the Xbox, release date to be confirmed.
Also announced was a remaster of cult-favorite Sam & Max: Save the World, Tell-Tale's first foray into the episodic style of games they were well known for. A dog detective named Sam, and Max the rabbit engage in antics and slapstick comedy to "save the world." The first season is available now.
Critical Reflex's Aeon Drive was featured prominently next on the stream. This cyberpunk-styled action-adventure places heavy emphasis on speed running, with precise platforming and novel use of a teleportation mechanic. The game is set in a futuristic setting called Neo Barcelona which is "inspired by the actual city, Barcelona," Lead Designer David Jimenez said, as the game demo was being demonstrated. Each level features a 30-second timer for the player to get through the stage, with collectibles scattered throughout the game called "time capsules" to extend the limit for a more chill experience David explained. "If you have not played our previous game, you will not miss anything," he assures fans. "We hope you'll like it," he concludes as Aeon Drive arrives this Fall.
Mighty Yell Studios anticipated The Big Con and its star-studded voice cast was featured including Erika Ishii and Dave Fennoy lending their talents, showcasing the talented team and gameplay. With a style that instantly harkened back to 90s Rugrats and Doug, this comedy focused game has the player engage in petty crime in a love note to that time period's aesthetic. The Big Con is slated to be available on August 31.
Novel indie project The Vale: Shadow of the Crown was featured next, with Director Dave Evans explaining some new details about the ambitious audio-based adventure. He explained some of the key features of the game, as 360-degree audio surrounds you, headphones make the game much more alive. "There is a layer of novelty and intimacy," Dave stated. The immersive nature of this unique narrative is sure to grip all players. "there is branching narrative that forces the player to make minor decisions," he said "To make a game for everyone," was the ultimate objective. There was a stringent focus on the blind community as they were heavily regarded, Dave explained.
The interactivity of the gameplay can see the player feed a dog and gain a new companion. There are two major components of combat, listening and reacting. The player hears a 360-degree surrounding of enemies around you, while analog swinging in directions can deflect or fight enemies. The Vale: Shadow of the Crown releases on August 19.
Many games were revealed at ID@Xbox as coming soon to Xbox GamePass including Aragami 2 (September 17), Pupperazzi(TBD) Evil Genius 2: World Domination(March 1, 2022), and Library of Ruina(later this year).
In an interview with Stardew Valley Creator, Eric Barone, he also announced his blockbuster indie title will be coming to GamePass in the Fall. Saying he feels that he could work to improve Stardew Valley forever after the positive reception of his latest 1.5 update.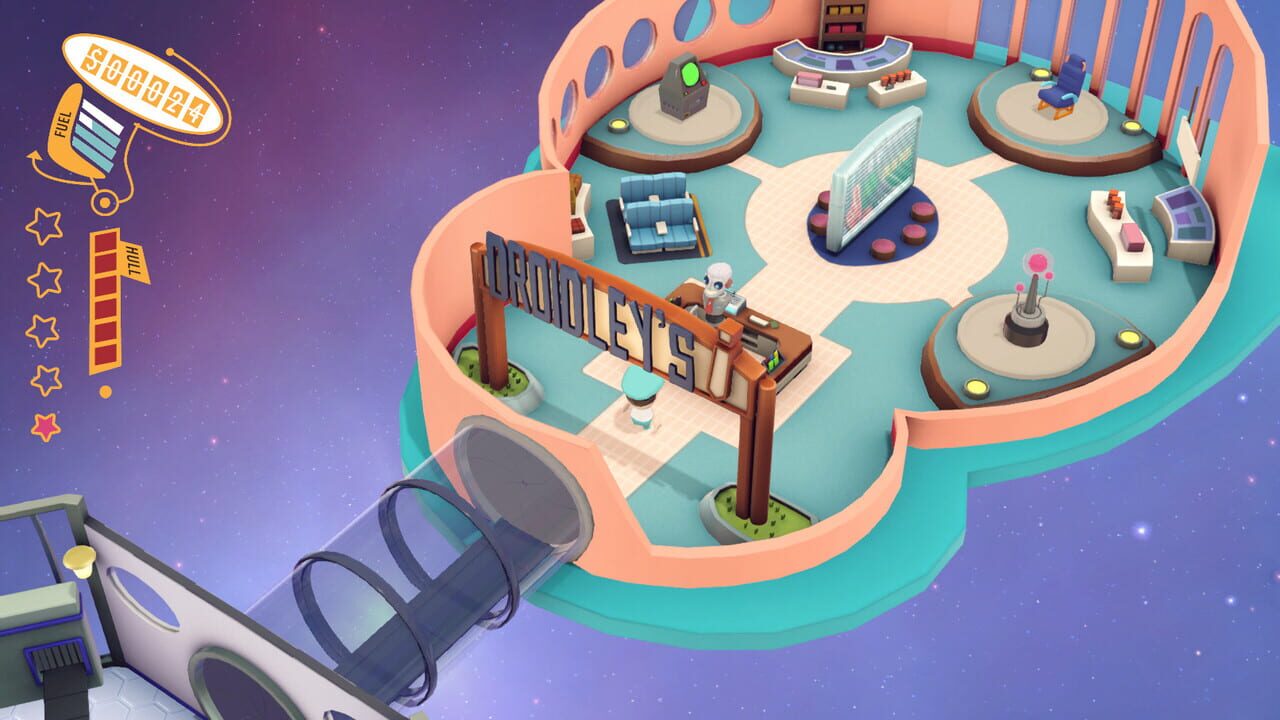 Spacelines From The Far Out was the next feature at ID@Xbox, with Co-Founder of Coffeenauts Studios Fabio Rosa in attendance. The non-violent space transportation simulator sees players deal with numerous issues that plague their transport including gravity problems and unruly passengers. "This is our first game that started as a student project," Fabio says while a demo is showcasing the antics of the space crew. "At its core, it's a game for people who enjoy partylike games," he said "it's kind of roguelike" while explaining the randomly generated challenges the crew may face on their transportation excursion. The 'villain' is a health inspector the player must distract while getting the transport up to code. The player can dance in a small quick-time event to keep the villain's attention.
"Everything in this game is procedural," Fabio explains, as mishaps derail the crew from peacefully continuing their journey. Passengers will act up when they are bored and it is the player's responsibility to keep them entertained so tragedy doesn't strike. Notably, if the player is rude to the passengers the health inspector seeming materializes out of nowhere. Ejecting the passengers is possibly the most requested feature of the game Fabio stated. Rick and Morty and Futurama are inspirations to the game's art style due to their wide variety of alien types. A demo is available right now until the end of August, with the full title releasing later this Fall. Pre-order bonuses will be given to early adopters.
ID@Xbox concluded with a trailer for the highly anticipated indie, The Artful Escape from Annapurna Interactive studios. A 2D side scrolling adventure game that sees Francis Vendetti attempt to escape his life as a serious folk musician, in a colorful rock-inspired setting. Arrives September 9, and will also be landing on Xbox GamePass.