On Saturday, August 28, all roads lead to Hot Springs Baseball Weekend. In an event-packed day designed to offer something for every baseball fan, attendees can meet Hall of Fame major leagues stars, revisit the time period when Hot Springs hosted major league spring training, and buy and trade sports memorabilia.
Special guests for this year's event include Andre "The Hawk" Dawson, legendary relief pitcher Rich "Goose" Gossage, St. Louis Cardinal favorite Jim Edmonds, and the indomitable "Mad Hungarian," Al Hrabosky.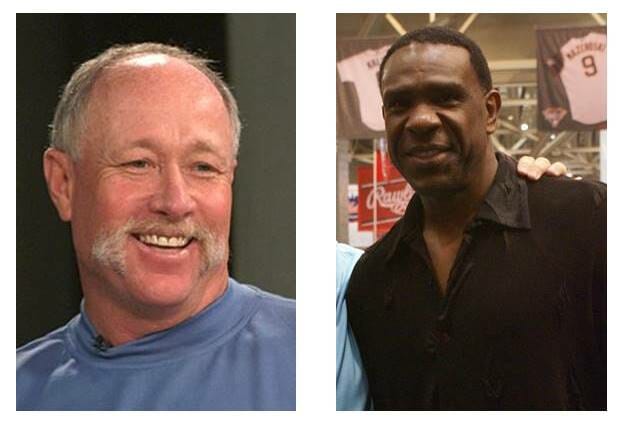 (L) Rich Gossage Baseball Hall of Fame 2008  (R) Andre Dawson Baseball Hall of Fame 2010
As a relief pitcher with an intimidating persona, Goose Gossage struck fear in the heart of opposing hitters. A nine-time All-Star, Gossage saved more than 300 games in a 22-year career that saw him wear the uniform of nine different teams. Known simply as "Goose," Gossage was selected for the Hall of Fame in 2008.
Dawson, a power hitter with speed and an exceptional fielder, spent most of his career with the Montreal Expos and Chicago Cubs. Chosen Rookie of the Year in 1977 and National League Most Valuable Player in 1987, Dawson was named to the All-Star team eight times. He was inducted into the Baseball Hall of Fame in 2010.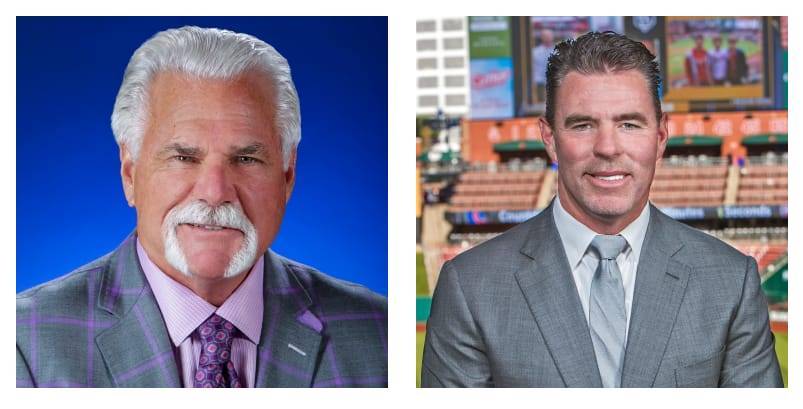 (L) Al Hrabosky  (R) Jim Edmonds 
Edmonds, a four-time All-Star with eight Gold Glove selections, hit 393 major-league home runs. He is primarily remembered for standout seasons as a St. Louis Cardinal and he is a member of the Cardinal Hall of Fame. Edmonds is now part of the Cardinal Baseball television team where he does broadcasts of games and highlight shows with St. Louis favorite Al Hrabosky. Hrabosky is known in baseball circles as a dominating relief pitcher, but he is remembered locally as an amiable guest at previous Hot Springs Baseball Weekends.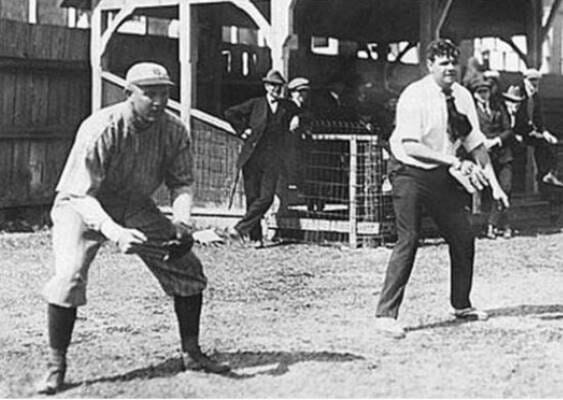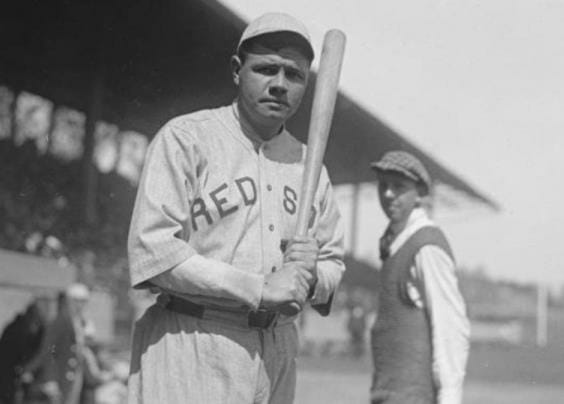 Babe Ruth in Hot Springs
Visitors to Hot Springs walk down the same streets where baseball greats from Babe Ruth to Stan Musial once strolled after a hard day of spring training. A Baseball Trail with interactive displays marks significant locations from those "Golden Years" of baseball in Hot Springs. One of the highlights of every Hot Springs Baseball Weekend is the panel of historians that discuss Hot Springs' significance in the history of early 20th century professional baseball. Described as the "ultimate fantasy baseball adventure," this year's distinguished panel will create fantasy teams from various categories of baseball greats associated with the Spa City.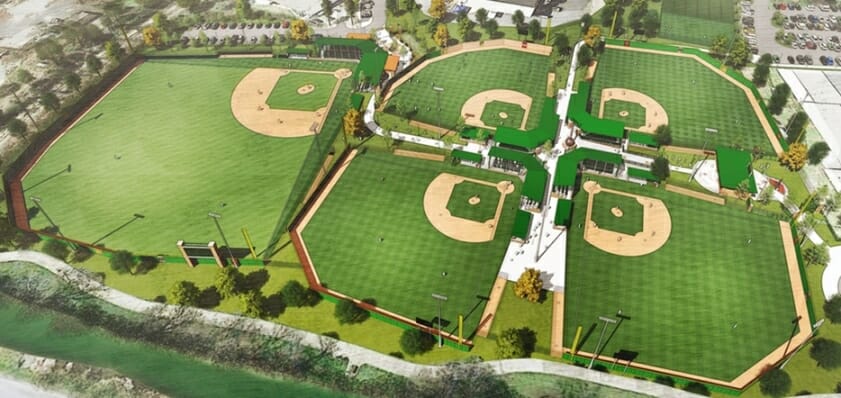 The festivities actually begin Friday, August 27, when early arrivals will be able to get a sneak preview of the new Majestic Park Baseball Complex. Those attending will be invited to bring a glove and toss the ball around in a community game of catch. Majestic Park will eventually offer championship-caliber baseball facilities for all ages complete with artificial turf and first-class dugouts and seating.
Saturday, August 28, will begin with the naming of a meeting room for beloved Hot Springs civic leader Mike Dugan. Dugan, who passed away in 2021, was a driving force behind both Hot Springs Baseball Weekend and the Majestic Park project.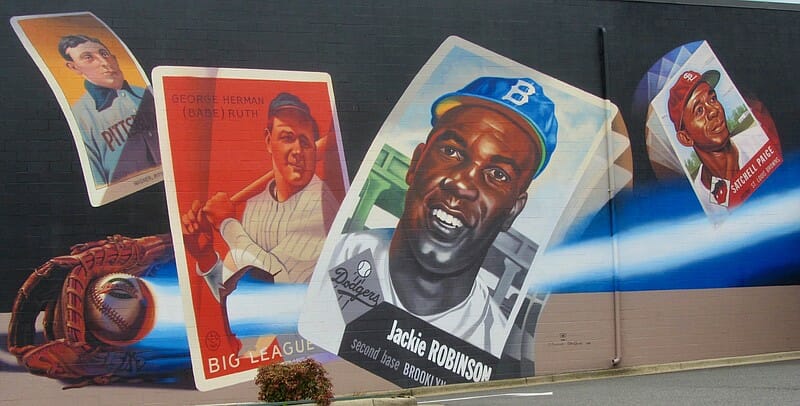 Mural in downtown Hot Springs pays tribute to the city's baseball history
The day continues with meetings, presentations, and a large regional sports memorabilia show. All events are free and all meetings are open for guests. Below is a schedule of events.
Friday, August 27
4:30 p.m. – 6:30 p.m.
Sneak Preview Tours of Majestic Park and a Game of Catch!
Free and open to the public. (105 W. Belding Street)
Saturday, August 28
9:30 a.m.
The naming ceremony of Room 105 at the Hot Springs Convention Center to The Dugan Room in honor of the late baseball historian Mike Dugan (Room 105)
10 – 3 p.m. – Baseball Card Show (Grand Lobby)
10 – 11 a.m. – The All-Time Hot Springs Dream Teams Presentation (Horner Hall) A panel of expert baseball historians will present their four Hot Springs Dream Teams.
Team One-players who played competitive baseball in Hot Springs,
Team Two-comprised of men who were either born in Arkansas or lived in the state,
Team Three-players who starred in the old Negro leagues and trained in Hot Springs,
Team Four- players who either trained or coached in the Spa City but never played here.
10:30 a.m. – Society for American Baseball Research (SABR) Meeting (Room 103) (Guests welcome)
11:15 a.m. – 12:15 p.m. – Talking Baseball with Chicago Cubs Hall of Famer Andre "The Hawk" Dawson (Horner Hall)
1:30 p.m. – 2:30 p.m. – Cardinal Baseball Then and Now with Jim Edmonds and Al "The Mad Hungarian" Hrabosky (Horner Hall)
3:00 p.m. – 4:00 p.m. – The Goose is Loose: Straight Talk with Hall of Fame Pitching Legend Goose Gossage of the New York Yankees (Horner Hall)
4:30 p.m. – 5:30 p.m. – Everything About the Major Leagues You Always Wanted To Ask – Featuring Andre Dawson, Goose Gossage, Jim Edmonds, and Al Hrabosky (Horner Hall)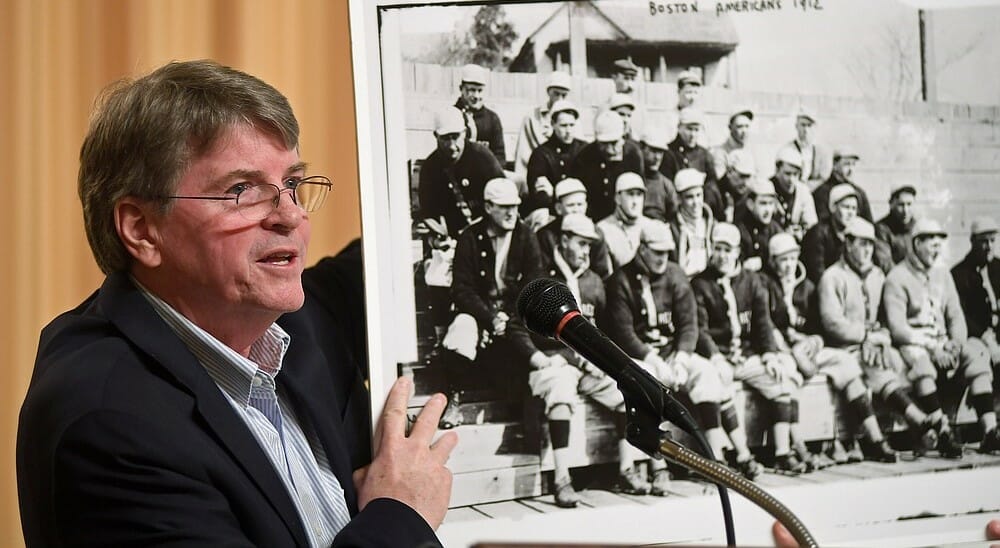 Mike Dugan founder of Hot Springs Baseball Weekend
Hot Springs National Park, celebrating its 100th year as a National Park, will welcome more than a million visitors in 2021. Many of those will come to a city rapidly becoming the baseball destination of Arkansas. Baseball Weekend founder Mike Dugan's vision was a city that embraced the historic legacy of spring training days gone by and offered a state-of-the-art facility like Majestic Field where today's young boys and girls could enjoy the game he loved. Hot Springs Baseball Weekend continues as an important part of that vision.
All Events are free. More information can be found at the Visit Hot Springs website.
Via Only In Arkansas.