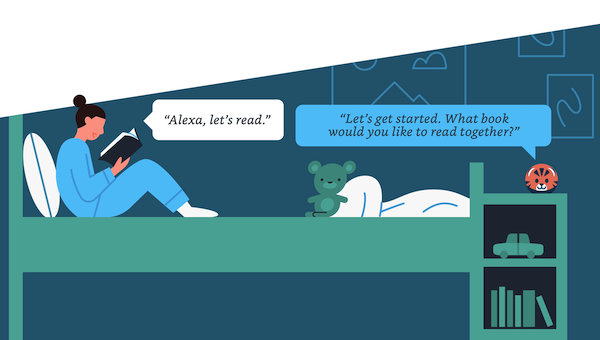 Image via Amazon
Amazon
has announced a new feature that turns Alexa into a reading companion for kids, as well as new voice profiles, personalizing your child's Alexa experience across all Echo devices at home. The Voice Profile will enable Alexa to identify who's speaking, so that it can respond to a child's request for a reading companion.
The new reading feature, aptly named 'Reading Sidekick', requires an Amazon Kids+ subscription to run. The subscription costs US$2.99 a month, and provides access to thousands of child-friendly books, television shows, movies, and educational games. It also includes premium content for Echo devices, such as ad-free radio stations, Audible books, and other exclusive features.
When a child wants to read with Alexa, they can just simply say: "Alexa, let's read," before picking a physical or e-book title. The device will then ask how they'd like to read: a lot, a little, or switching with one another. This feature will work with hundreds of children's books, from ages six to nine, as part of the Amazon Kids+ subscription.
Not only does Alexa read along with the child, it will also provide encouragement when the young reader is doing well, and provide help – like offering the next word – if a child is struggling, as per
TechCrunch
.
Amazon will also begin rolling out support for Alexa's Voice Profiles for children. This feature is opt-in, and allows parents to create a unique voice profile for each child in the family, up to four kids in total.
This will allow Alexa to be personalized to each child's voice, and will apply the parental controls chosen, including filtering explicit music, only allowing text messages to approved contacts, and only allowing children to access features parents have pre-approved.
As TechCrunch notes, while this new Voice Profile can make the Alexa experience more enjoyable for young ones, parents should decide how long they want their children's voices stored in the device.
Amazon uses kids' voice recordings to train Alexa to recognize their speech patterns, but parents who wish to opt-out can delete their children's recordings via the Alexa app Settings. It can also be set to automatically delete every three or 18 months.
These new features will be rolled out to all Amazon customers by Friday, July 2. For more information, visit the site
here
.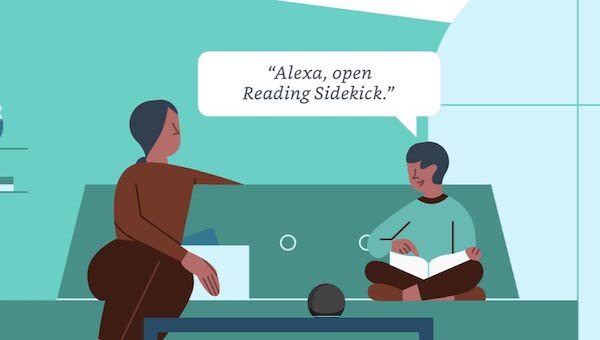 Image via Amazon
[via
TechCrunch
, images via
Amazon
]